2019 Property Guide and Eccord named Top 2 Buying Agency in London
This month I was invited by Barclays Bank to record a 2019 Property Guide podcast alongside Rightmove's Founding Director, Miles Shipside. It was circulated to more than 650,000 Barclays customers and I hope you will enjoy listening to our tips for the year ahead.
Also this month, Eccord was honoured to be ranked Number 2 by Spear's Magazine in their Top 10 London Buying Agents.
If we can provide advice or assist with any property needs you may have, please contact us.

2019 Property Guide from Jo Eccles and Miles Shipside
Rightmove director Miles Shipside and property expert Jo Eccles reveal property market trends for 2019, from emerging hotspots to buy-to-let rule changes.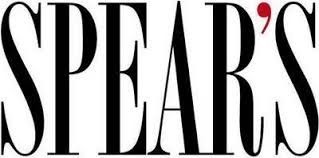 Eccord named Number 2 in prestigious Top 2 LondonBuying Agency Ranking
Spear's Magazine, the influential resource and directory for the global High Net Worth community, published its annual profile of the very best buying agents and Eccord was honoured to be ranked Number 2 in London.
Spear's referenced us as "a search and management offering of the highest quality" and you can read the full write-up here.
Our experienced team are on-hand to assist with any property questions or requirements across buying, renting, relocating, rental management and block management. Please feel free to contact us on: +44 (0)20 7244 4485 / enquire@eccord.com