Are buyers getting ready for lockdown restrictions to ease? Rentals – what's happening on the ground and Jo Eccles named by industry as one of the 'Superstar Women in Property'
This month, as always, we include our insight into what we're seeing 'on the ground' in the prime central London property market across our Buying and Property Management teams.
We are also taking this opportunity to ask our clients and contacts if we can help during this period and beyond.
How can we help?
Landlords renting out properties
We have had an increase over the past weeks in new landlords appointing us to manage their existing individual rental properties and portfolios. Many have had time to evaluate the fees they are paying on their rental properties and the management service they are receiving.
High end property management is a core part of our business and has been for more than 10 years. Every property manager in our team personally has between 10 – 20 years' experience, so our landlords and tenants benefit from highly experienced property professionals who can troubleshoot and handle complex situations, often before contractors or specialists need to be called in.
Also, because we manage £1.5bn of rental properties across central London, we combine boutique service with bringing bigger buying power for our landlords in the form of reduced lettings fees, more competitive contractor prices and quicker response times.
If you own properties which you are renting out, or you are considering renting a property rather than selling at this time, please do contact our Head of Property Management, Noel Hennelly.
As with our landlords having time to evaluate their rental investments, we have also seen growing demand for our Home Management service which is already used by homeowners across central London looking for their homes to be proactively and cost effectively run and managed.
We typically manage homes from approx. 2,600 sq ft upwards, with varying levels of complexity. Some clients simply require proactive planned maintenance schedules to be put in place and run to ensure the smooth and hassle free running of their home.
Others at the more complex end of the spectrum require full reviews of all aspects of their homes including AV and security contracts, swimming pool and lift maintenance, household staff needs and 24 hour reactive maintenance support.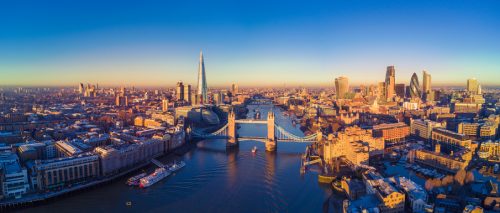 Are buyers getting ready for lockdown restrictions to ease?
This month our award winning Buying Team have been busy acting for existing buying clients who were already under offer or bidding on properties when the lockdown restrictions were put in place.
Since then, we have had five completions and two exchanges. The other buying clients we are currently representing are mostly ready to exchange and waiting for lockdown to lift, so that physical valuation surveys can take place.
Hints from the government that lockdown restrictions may ease over the coming weeks has created an upturn in new buyer enquiries, particularly domestic buyers looking to acquire long term family homes.
Most were looking earlier this year but hadn't found, and they are now keen to position themselves ready to re-enter the market once physical viewings are possible, and they are more conscious than ever to have expert representation to ensure they make the most of market conditions and opportunities.
We expect the busiest price bracket to be £5m – £15m as this is the level of the majority of family house clients and enquiries we are working on.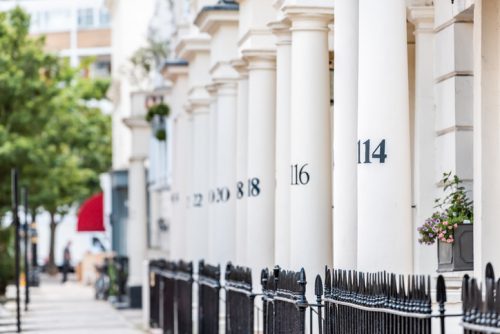 Rentals – what's happening on the ground?
At the start of this year, our in-house rental specialists took the decision to handle all renewals 3 months in advance, rather than the industry standard 2 months. This meant that by February, all of our landlords' renewals up to May had been agreed and signed.
Therefore when we entered lockdown, we had just two rental properties vacant in our portfolio of more than 200 properties, so the majority of our landlords have not encountered any void period.
Of our tenancies due to come to an end in June and July, 93% have renewed at the same rent level as they are paying now.
Where tenants are in situ and have contacted us about their rental terms, we have approached each one on a case by case basis.
The general consensus is that tenants are looking for flexibility but not wanting to make drastic changes of decisions at this stage, and we are proud to be working with them and their landlords to find a reasonable approach in these unprecedented times.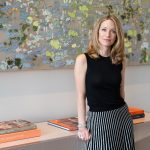 Jo Eccles named by the industry as one of the 'Superstar Women in Property'
As part of International Women's Day last month, our Managing Director, Jo Eccles, was honoured to be named by luxury property journal, PrimeResi, as one of twelve female property industry leaders "pushing the boundaries and changing the game…".
Having set up Eccord 14 years ago, the article describes her as one of the most successful property finders in London and you can read the full article here.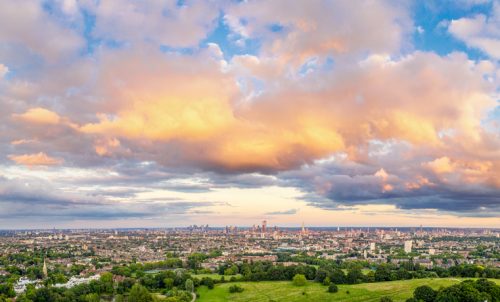 The reality of 'remote buying': some of our favourite stories with our own clients
The past month has seen a huge rise in the number of virtual viewings in lieu of buyers and agents having the ability to physically look round properties during the lockdown.
Over the past 14 years we have purchased for numerous clients who have never seen the property they are buying.
We purchased one property in Notting Hill for just under £5m for an American client a few years ago who made the decision entirely based on our recommendation, videos and a facetime walk through. We arranged a viewing tour of the shortlisted properties and, rather than our clients physically sitting next to us in the chauffeur driven car, they were with us virtually via Facetime for the entire 2 hour property tour. They made a decision based on the virtual tour and we handled the entire purchase remotely.
For our larger investor clients such as family offices, they will usually give us a mandate and we will acquire an entire portfolio for them remotely. These buying decisions tend to be very numbers driven and they take less interest in visiting the actual properties themselves.
With our smaller investor clients – usually individuals buying for children and grandchildren – they will also sometimes buy remotely, and in many cases they have been British and based in the UK.
For example we acquired a buy to let investment flat for a couple based in Scotland who had been recommended to us by their private bank. We advised them on what to buy and where, we selected the property and, on completion, our property management team rented it out for them. We still manage the flat and our clients owned it for more than 4 years before they ever stepped foot through the door to see what they had bought.
Equally we are currently under offer on a rental investment in Clerkenwell for a client buying for her young son. The agent was nervous that our client had not seen it in person, so our client had to email confirming that she was happy to proceed and confirming that she would not view it at any time before she exchanged contracts – the agent would only recommend the seller proceeded with us if our buyer was essentially barred from viewing until after the purchase was legally binding.
A first situation for us as buying agents, is we exchanged contracts on an apartment last week which neither our client, or indeed us, had viewed. Our client was looking to acquire two identical properties for her two granddaughters. We are already in the process of purchasing one flat in a development, and there was an opportunity to buy the flat directly below but we had a very short window to do so. Due to the coronavirus lockdown, no one was able to access the property but because we know the development so well, we and our client were happy to purchase unseen.
Whenever we buy remotely, it's a reminder and testament to the trust our clients put into our knowledge of the market, the integrity of our advice and the way we present the numbers and property information which makes decision making possible without physically viewing.