Completion timescales and complexities Buyers under offer but not yet exchanged What will happen to prices?
There has been a complete u-turn in market conditions since our last market update just 4 ½ weeks ago, with conditions and restrictions changing on a weekly basis.
We have outlined some of the knock on effects we have seen from the Coronavirus and we are on hand to discuss, in more detail, any property scenarios or questions you may have.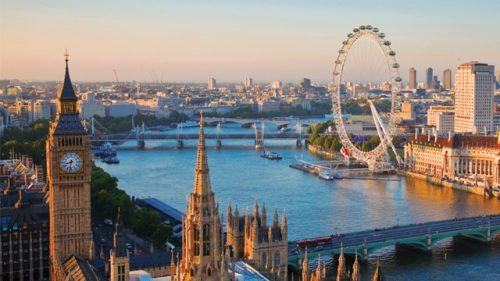 Completion timescales and complexities
As it became more apparent that a lockdown would be enforced, we took steps and brought forward a number of client completions to ensure that they could still arrange removals and practicalities where needed.
One client of ours, for whom we exchanged on a substantial home in Notting Hill in December, had originally been due to complete in mid-April at the Australian seller's request. But, in light of the unfolding travel restrictions, the sellers made a snap decision to move back to Australia much earlier than planned and we therefore brought forward completion to last week.
Unplanned completion changes have caused a flurry of last minute activity for our Settling In team, who have been helping our clients with every aspect of their move, from overseeing the packing up of a 5,000 sq ft house, decluttering and donating unwanted items to worthy children's charities, a race to have internet / AV installations carried out before the lockdown, and much more.
On the legal and finance side of the completion process, we have seen minimal impact. Solicitors are all working as efficiently as normal in their remote set-ups, and we have not had any issues with the movement of funds or mortgage drawdowns.
The challenge which buyers and sellers are facing are more the physical ones, and are particularly apparent in chain situations. The British Association of Removers made clear recommendations to its removal company members last week that the only moves which should be completed were those already underway as of Monday 23rd March, and any move not yet started should be immediately cancelled or postponed.
Many of the large removal companies have heeded the advice and cancelled all moves. We have heard of other smaller firms still working however, and some buyers and sellers (and tenants) have hired vans and done the move themselves.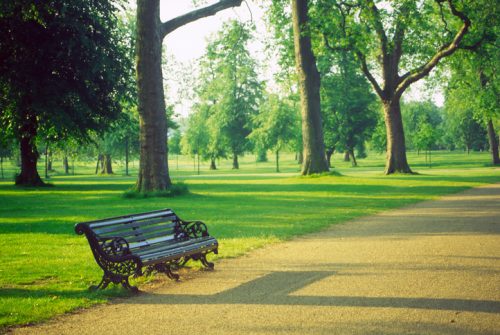 Buyers under offer but not yet exchanged
We have a number of buying clients who fall into this category and our advice is to sit tight and keep the purchase progressing. Unless there is a fundamental reason for walking away i.e. at no price do you wish to pursue the purchase, you should continue to move towards exchange as planned.
Some clients are far enough down the purchase process where the necessary physical inspections (e.g. valuation or building survey) have been carried out, and exchange of contracts is therefore still possible during the lockdown.
There are others where we can legally get to the point of exchange, but the building and valuation surveys will be a barrier. We are in talks with various banks and valuation teams and, whilst some banks have ruled themselves out on any valuations at this time, others (mainly private banks) are accepting desktop valuations on a case by case basis.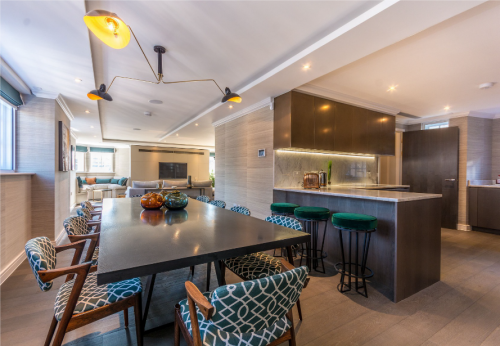 What will happen to prices?
It is of course impossible to predict at this stage what London property prices will look like once we resume to a state of 'normality', whatever that looks like.
Our team at Eccord have successfully navigated clients through various 'crisis situations' over the years, including the 2008 financial crash and the Brexit vote aftermath, so we feel well prepared to draw on past experience.
In the financial crash particularly, we saw the biggest impact on transaction volumes, with price falls on those low levels of transactions.
In both cases there were of course discount opportunities to be seized, but a large majority of sellers proved themselves to be resilient and many chose to postpone selling where they didn't need to. Low interest rates helped make this possible.
This resulted in many sellers either staying put, deciding to retain properties in their portfolio for the long term, or renting out their properties until prices recovered.
In January and February this year we saw signs of higher transaction volumes and stronger prices, and it will remain to be seen what sentiment will emerge from this period.
Where price renegotiations are reasonable, sellers will face the decision to either accept them, or to withdraw their property from the market and sit it out for even longer.
With so many buyers and sellers having held off for so long since the Brexit vote, we believe that practical decision making will return to the market for 'needs based' buyers and sellers – at whatever price levels emerge – but discretionary transactions may take longer to come back.
Saying that, we have had interest from a handful of our landlords who are open to selling their properties for a discount, so that they can invest the proceeds in the stock market while it is so low. There should definitely be opportunities for buyers who can move fast.
Savills has issued some excellent research outlining their predictions for the year ahead, citing a potential "sharp, short economic contraction in 2020, particularly in Q2, followed by a rebound in late 2020 / early 2021".
We highly recommend reading the report in full: Savills Coronavirus research update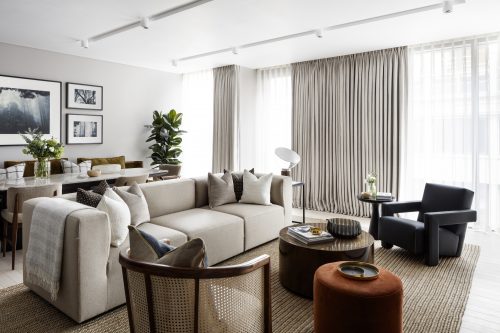 Impact on the private rental market
Across our portfolio of £1.5bn worth of properties which we manage for individuals and portfolio landlords, we have received only a handful of requests from tenants to either end their tenancy early or reduce their rental payments.
These have either related to where a tenant has wanted to repatriate ahead of travel restrictions, or where they had initial concerns about their employment status.
Generally however there has been minimal impact so far and tenants are remaining under the existing terms of their tenancies.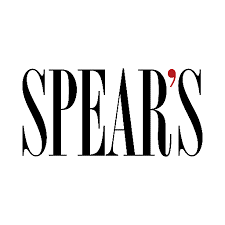 SP ranked Top 10 Buying Advisor's by Spears
On a celebratory note, the team at Eccord were honoured to once again be ranked by Spear's Magazine as one of the Top 10 Buying Advisors in London.
The rankings are based on experience, calibre of clients and transactions, and feedback from leading advisors within the private client world. They are completely independent and we are very proud to win this accolade again.
Our clients span across many different backgrounds, industries and sources of wealth, and we are regularly invited to collaborate with many of the leading private banks and law firms to ensure clients receive the best possible advice and outcomes. We are delighted and humbled to be in this privileged and trusted position.