December 2017
2017 has been an exciting year for Eccord and I outline some of my personal highlights below.
We also showcase some trends we are seeing which we expect to continue into 2018.
The team at Eccord and I wish you the very best for the holiday season and a happy new year.
With kind regards
Jo Eccles
T: +44 (0)20 7244 4485
Eccord re-brand

We formally marked our company's evolution from a pure buying agency established 11 ½ years ago to the full residential property portfolio management company that we are today.
We have receive a lot of positive feedback and Eccord is here to stay!
Eccord Property doubles the size of its team
We spent much of 2017 refining our internal procedures, investing in the latest property technology and growing our team. We end 2017 more than twice as big as at the start of the year and we are now a team of 14 impressive property professionals: see the Eccord Team.
Expansion into new client market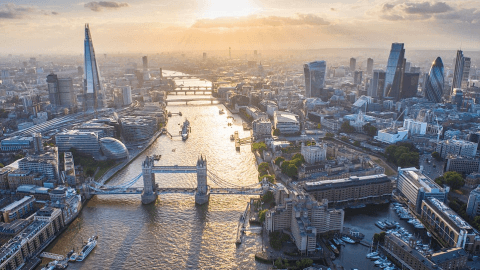 Alongside our private clients, we have been working more and more with institutional and family office clients.
We end 2017 as a firmly recognised and leading residential property portfolio manager within the family office market and we look forward to continuing to nurture our existing relationships and forging new ones in the year ahead.
Approaching 400 property units under management in London
We have seen a significant increase in our block management portfolio and the number of units we manage across our property management and block management teams approaches 400. We look forward to continued growth in these divisions in 2018.
Continued presence in the national press
Our team's insights into the London property market continued to be showcased in the national press throughout the year in publications including The Times, The Financial Times, Bloomberg, The Telegraph, The Evening Standard and City A.M.
This is also the sixth year that I have written the property column for The Metro newspaper as their 'Property Hunter'. I have now written nearly 300 columns answering readers' property related questions and I have loved the diversity of topics covered.
Some high profile relocations
Our relocation team continues to be relied upon by the HR teams of large corporates as their 'go to' firm for relocating their most important senior executives and families.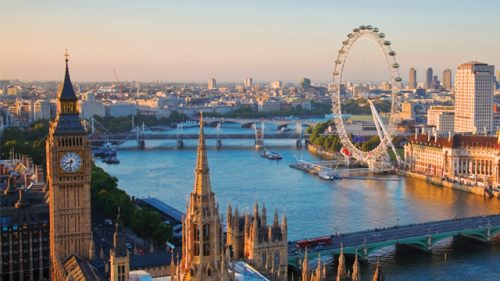 2017 has seen some strategic senior hires / relocations for some large corporates and we have been privileged to be involved in many of them.
Property management for cash rich and absent landlords only? Not any more…
The types of landlords choosing to have their properties professionally managed has definitely changed. We analysed the statistics of our own client base and it showed a firm shift in trends.
Of the landlords whose properties we manage, 42% of them used to manage their properties themselves, and of those, 72% of them live in London near to their rental property.
During their time as a self-managing landlord, many had been stung in the past by a bad tenancy experience or no longer felt comfortable with being solely responsible for complying with ever stricter regulation and tenancy law.
As well as easing the potential burden of self-managing a property, we have invested considerable time to ensure that we achieve economies of scale and savings for the rental properties we manage. This has paid off hugely for our landlord clients and their rental yields.
55% of our landlord clients enjoy their tenants staying for two years or more. In these cases, our landlords benefit from a cumulative 41% saving on standard letting and renewal fees which enables them to have their property professionally managed for less money than if they had paid for a non-managed let-only service through a letting agent.
Life goes on and "rightsizing"
We saw the buying market pick up in August and activity remains consistent. We expect this renewed (albeit historically low) activity to continue in 2018.
The clients we have acquired property for this year have been made up predominantly of "needs based" buyers who have taken the attitude that life goes on, and many of our clients have pressed ahead with long term purchase plans as a result.
We love the term "rightsizing" and 37% of our buying clients this year have bought property for exactly this reason: upsizing, downsizing or simply buying whatever size they feel is right for their current and future needs.
Below are the drivers for all of our clients' purchases this year.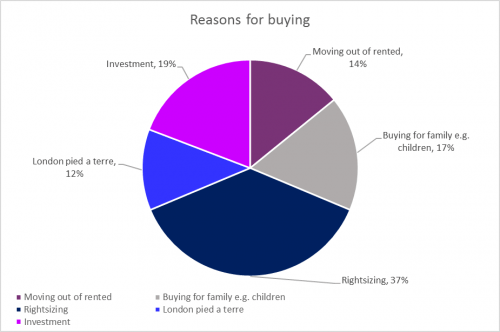 We expect this increased buying activity to continue throughout 2018 with 'real' buyers buying for 'real' needs. Although increased stamp duty has been a big sticking point (much more so than Brexit in our opinion), the market is slowly accepting it as a tax which is likely to stay.
Happy New Year
From the entire Eccord Property Team we wish you all the best for the holiday season and a very Happy New Year.
See you in 2018!