January 2016
Now that we're a one month into 2016, below are our observations across our three divisions: 1) buying, 2) rentals and relocations and 3) property management.
If you're an owner, buyer, tenant or landlord, we hope these will give you interesting insight.
With kind regards
Jo and the Eccord Team
T: +44 (0)20 7244 4485
Transaction of the month: Family house in Islington bought for clients who already lived locally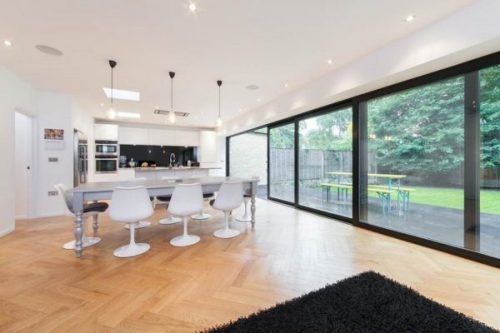 Our clients lived locally and wanted to upsize to a family house. Although they knew the area well, they had been searching for six months and were extremely frustrated with the process. Their private banker recommended us and within less than one month we had found the right property for them.
We viewed the house before it came onto the market and, in this particular case, we advised our clients to hold off making an offer and to let the property come onto the open market and be shown to other buyers. We were confident that, by taking this approach, we could secure it for a lower price.
After two fairly nail biting weeks for our clients we started the negotiation process and agreed the purchase nine days later at below the asking price. Our clients were delighted.
Buying
At the end of last year there was a lot of hype about an expected Q1 rush from investor and second home buyers trying to complete on purchases before 1st April 2016 when the extra 3% stamp duty (SDLT) kicks in.
Whilst we've had a very busy start to the year with new clients, particularly within the past week, common sense and reason still firmly remain in the market.
Approx. 50% of our client base falls into the investor or second home owner category so the extra SDLT is very much a factor for them and they are keen to complete pre-April if possible – and most of them will do so.
However where we have sourced a choice of properties for clients, they have still opted to choose their genuine favourite – regardless of whether it can be completed on before April. Equally, where a client would prefer to start their search in a few months' time for financial or personal reasons, they are sticking with this, rather than pressing ahead when they're not quite ready. They are therefore taking a very pragmatic approach and not participating for the sake of it.
In fact some clients have been voicing concerns about the market becoming inflated in the run up to April. We haven't seen this yet, but certain areas are experiencing a very fast turnover of properties going under offer and we're having to rely on getting clients in off market to avoid missing out.
Rentals and relocations
We've had a great start to 2016 with a flow of really diverse rental and relocation clients.
A lot of supply remains across the board at all price levels (this was the case for most of 2015 as well) so tenants have a lot of options to choose from. For example, most of the properties we're showing clients at the moment are vacant, highlighting the oversupply in the market.
For the really special properties though tenants need to be prepared to act quickly and pay up – we recently went to sealed bids for one client in Clapham for a unique two bedroom property.
Property Management
The number of properties we manage for clients renting out their property grew by 66% in 2015, largely due to three factors: 1) landlords being fed up with an existing bad property manager, 2) landlords resenting paying renewal fees and 3) landlords being conscious that their properties are competing against lots of others and risk void periods
As per our observation in the section above, there is still a lot of supply of rental property and rents remain broadly flat on last year – despite many newspaper articles and research papers reporting otherwise. And tenants remain very price sensitive and are doing very little negotiating, instead preferring to focus only on properties which are actually advertised within their price bracket.