January 2017
Please see below our January property market observations and some of our recent press coverage.
With best wishes
The Eccord Property Team
T: +44 (0)20 7244 4485
Transaction of the month: Investment property secured for a Jersey Trustee for £70,000 less than the seller acquired it for six months previously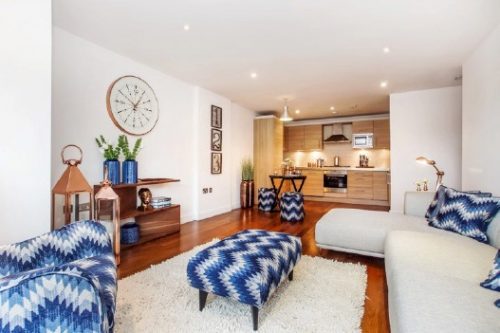 We were engaged by a Jersey Trustee to advise one of their clients on buying a long term, yield driven investment property.
We outlined their options and proposed focusing the search in Clerkenwell, EC1 as the area best fit their investment criteria and budget. We showed a short list of three hand-picked properties and advised that the cheapest of the three proposed the best value long term option in our opinion.
We secured the property for £70,000 less than the current owner had acquired it for six months earlier and exchanged three weeks later.
We now manage the property and, after having provided advice on furnishing and the best rental marketing strategy, we are currently overseeing the rental process.
What lies ahead for the buying market?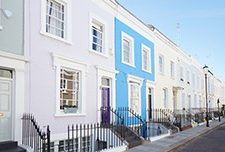 In Q4 of 2016 we saw many domestic buyers gradually adopt a post-Brexit "life must go on" attitude towards their property plans. We have seen that sentiment continue into the new year and we expect it to remain fairly constant throughout 2017.
Overseas buyers are continuing to be active as well, and we are currently advising clients from the USA, China, Australia and Europe.
Sellers are generally still being practical with the prices they are willing to accept. Most are either cashing in previous capital gains or they are selling in order to facilitate their next move.
We believe that the main price falls have already happened and that prices will remain fairly stable over the next 12-24 months. This forecast is in line with many of the leading residential research analysts.
We expect to see a big push by industry leaders, ahead of the Budget this October, campaigning for changes to the new Stamp Duty Land Tax (SDLT) and the additional SDLT rate introduced in April 2016. However we believe the subject is too politically sensitive for any changes to be expected.
The revised SDLT calculation penalises only the top 2% of all UK property transactions. In addition, whilst SDLT revenue on transactions below £1m is down, statistics show that overall, 12% more was collected in the first 8 months of last year, compared to 2015/16 – despite a 10% fall in transactions. Any changes to these policies will therefore be extremely difficult to justify in our opinion.
There has been some speculation that the triggering of Article 50 may reduce prices. We don't believe this will be the case. It is a widely expected event and we don't foresee any major pricing reaction to result from it.
Based on the above, we are advising anyone wanting to buy for the short term (less than three years) to hold off and consider renting as an alternative. However, for those buying with a horizon of more than three years we believe that now is a good time to enter the market, as long as the right property can be sourced and secured for a competitive price
What lies ahead for the London rental market?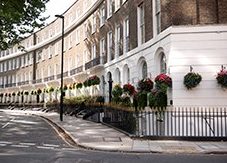 London rental prices in the £300-£800 p/w range have remained broadly flat or softened by approximately 5-6% over the past 12-18 months. This has largely been driven by an increase in supply and a tenant focus on value for money. There is increasing pressure on landlords to keep their properties maintained to high standards and looking as good as possible.
The higher end of the market has seen more activity and prices holding firm. This is especially evident in the > £2,000 p/w level where would-be-buyers are active. This increased demand has been met with supply of superb properties which would otherwise have been put onto the sales market, but owners and developers have opted to rent out for the next three years instead. At this end of the market, corporate tenants are still in force at the senior executive level and budgets are just as generous as they have always been.
Rental yields still remain relatively low (approx. 2% gross in prime areas and approx. 4.5% gross in higher yielding 'up and coming' areas). Most landlords are still focusing on long term capital growth prospects, rather than yield.
Tax changes relating to offsetting mortgage interest payments will begin to be phased in this year. We don't think the reduction in net rental income at this early stage will be enough to see a wave of landlords selling.
Jo Eccles names her top London hotspot for 2017 in The Times: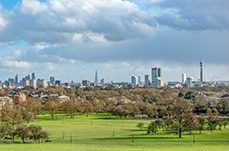 "Jo Eccles, managing director of Eccord Property, believes that homes in West Kilburn are particularly good value, at about 20 per cent below those in neighbouring Queen's Park and Maida Vale. 'Four years ago, when we started buying there for clients, that price gap was closer to 40%,' she says. 'We expect the price gap to close completely over the next three to five years.' Today a two-bedroom flat costs about £550,000…"
Read more… (NB subscription firewall)