July 2017
Please see below our July Market Update.
If you would like to discuss any aspect of the property market we would be delighted to hear from you.
With best wishes,
The Eccord Property Team
T: +44 (0)20 7244 4485
Eccord welcomes Head of Residential Management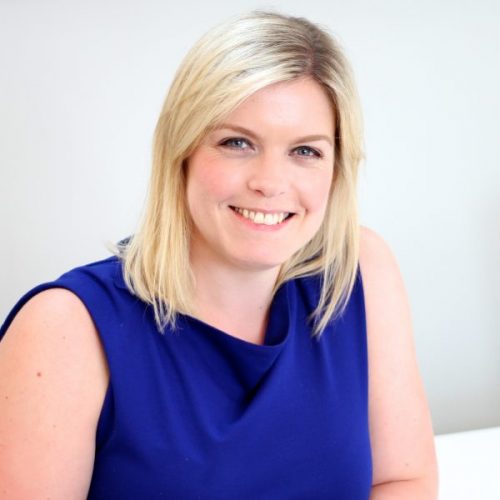 We are delighted to welcome our Head of Residential Management, Becky Johnson, who has joined us from her previous role as Head of Property Management at Notting Hill agency Domus Nova.
Becky has 11 years' experience managing individual properties and portfolios for landlords and has also previously worked for Strutt & Parker and Knight Frank property management.
Becky's appointment to our Property Management team solidifies our commitment to continued growth in this division of our business, and our mission to provide superior services to landlords and tenants.
Rental market softens but still active when pricing is right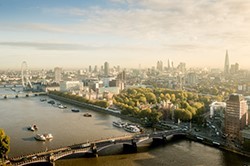 The London rental market remains active but there is some softening in prices, especially with family houses.
Those landlords who have had tenant changeovers in recent years are more aware of the current market conditions and are open to pricing accordingly. Those landlords who have been fortunate enough to have long term tenants require more educating, as many are now facing several years' of price reductions in one hit.
Some letting agents are still overvaluing rental properties in order to win instructions, and some landlords are being too aggressive on their asking prices. This can waste crucial marketing time and/or lead to void periods.
The key to protecting rental returns for landlords is to price realistically (and reduce the price proactively if needed) to prevent void periods destroying the yield.
We are therefore being extremely targeted with the advice we are providing our landlords, appointing the most appropriate letting agents and setting the right asking price level at the outset.
We believe the softer sales market in London is the main cause for lower rental prices. This is principally based on many would-be-sellers choosing to rent out their properties for the next 2 – 3 years, rather than try to sell them in a weaker market. Consequently this has increased supply in the rental market and given tenants a lot more choice, pushing down rental prices in many cases.
This is good news for tenants. We are still seeing healthy demand from individual tenants and companies are still relocating employees to London. Corporate budgets are being reined in for many mid-level executives and we have seen budgets reduced with some of the companies whose employee relocations we handle.
It is not all doom and gloom. Last week we achieved full asking price offers on four properties we manage for landlord clients. In each case they were on the market for less than one week and we achieved the same rent or a slight increase from the year before. This demonstrates the importance of reliable market intelligence, a sensible marketing strategy and setting a realistic asking price.
Testimonials from some of the landlords whose properties we manage: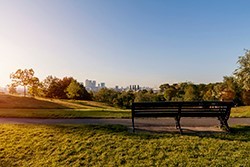 "We struggled to manage our investment property ourselves and it was costing us so much time and money sourcing expensive and unreliable tradesmen. Since handing the management over to Eccord, not only have all maintenance works been fixed the same day where possible, it has been far more cost effective for us as they have tried and tested tradesmen at discounted rates.
Our tenant is also delighted with the service and is now looking to renew for another year, whereas I suspect she would have left if we were still managing the property ourselves. We can't thank you enough." Guy – Healthcare CEO
"The property management service provided by Eccord is faultless. The rates are more than reasonable for what feels very much like individual care, every problem is solved and every query is answered with speed and good grace. It is a huge relief to know that our property is in such capable and professional hands. We couldn't recommend the service highly enough." Tessa – Lumley Pictures
"Eccord has been a fantastic help to us and allowed us to have confidence that our flat is well looked after along with our tenants. It is a very good sign when you know your tenant is equally as happy with the service as we are as the owners.
Given that we live in Australia knowing that our property is in good hands is even more important to us. The service is prompt, friendly and we feel that real care is taken by everyone at Eccord in looking after our asset." Moira & Greg
"Eccord has managed the property for me ever since they found it and handled the purchase for me, sorting out anything from new tenants to re-tiling and broken boilers. The flat has appreciated in value and the tenancies produce a monthly profit. I couldn't have done it without them." James C