Demand from Buyers, Prices remain stable and Rental property over supply
We are nearly seven weeks since physical property viewings resumed and our Property Search team are expertly navigating our buying and rental clients to make the most of current market conditions and opportunities.
For our property management team, over the past month we have seen a significant increase in demand for our Vacant Management service, from Londoners who have been in the country or overseas throughout lockdown and remain there.
In each case they have become increasingly conscious about the time their London properties have been empty and we have put in place weekly inspections to ensure their home insurance remains valid, check for signs of leaks or damage, ensure the property remains secure, flush out drains, redirect post, and more.
Many clients in this situation do not know when they are planning a more permanent or regular return to London, and having a trusted property management service to look after their vacant London homes has been hugely sought after.
Please see below our key themes and observations over the past month which we hope will provide valuable insight.
We are on hand to provide market advice or discuss property search or property management requirements you may have. Please do get in touch.
Demand from buyers as Rightmove visits hit 5.3 million in one day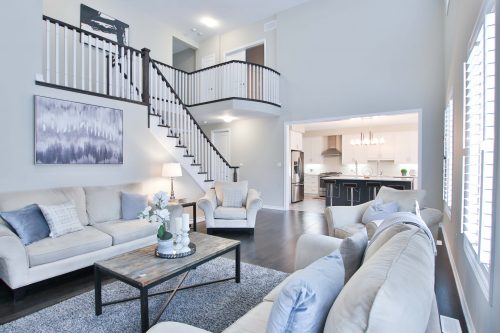 Rightmove reported that on the 19th May, over 5.3 million people were browsing for property, breaking records for portals visits since the start of lockdown.
The market is certainly busy and lockdown seems to have cemented many buyers' intentions to buy. Most of the activity is from those who were looking earlier this year but did not find, and they have emerged from lockdown with renewed enthusiasm and commitment.
Pent up demand from buyers and low interest rates are supporting prices and more stock is slowly becoming available, but many sellers are preferring to sell via the 'off market' route, making it harder for buyers acting without a buying agent to access all options.
Flight to best in class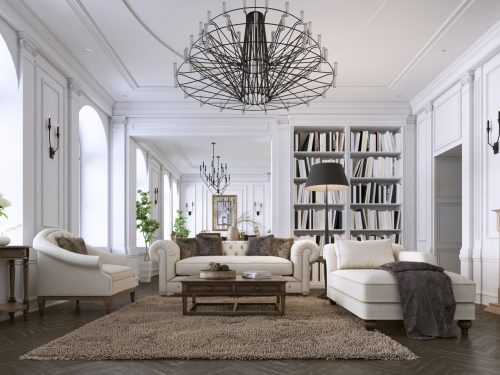 There is a flight to best in class and we have seen more demand for family houses and also flats with outside space. In a handful of cases we have seen sealed bid situations or a higher price being agreed than was achieved pre-lockdown.
The properties which are struggling are smaller, discretionary flats which would ordinarily appeal to first time buyers (who currently lack job certainty) or overseas investors (who are often in the UK at this time of year but cannot travel).
Smaller properties which don't have outside space are struggling the most, as outside space is now that much more important.
Buyers' requirements have become more demanding in terms of what their home needs to deliver. For example our love for open plan might need to be revised, and two bedroom flats may now instead be seen as one bedroom with study.
Sales prices remain stable – but there are opportunities
Surprisingly we have only heard of one mortgage down valuation since the past six weeks.
Whilst we were not anticipating down valuations for our own clients – as we recognise that the purchase prices our clients pay are always extremely competitive – we were expecting to see a wave of down valuations within the market, but this has not been the case.
The banks' valuers are therefore not being as bearish as some expected.
Whilst a market wide plummet in prices has not emerged, there are of course opportunities. We are currently bidding on one substantial property which is discreetly in the hands of bank receivers and we are close to securing for a discount of nearly 30%. Had international buyers been able to travel to London, we don't think a discount of this scale would have been possible.
If you are looking to buy or rent a property, please contact us.
Rental property over supply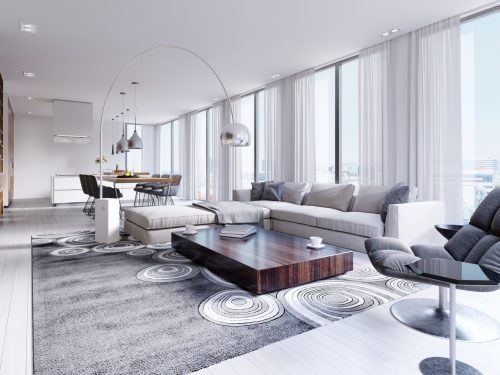 There is substantial supply of rental property caused by a number of factors.
Firstly, many tenants are not renewing their tenancies. The lower end of the market has suffered where young professionals have lost their jobs or don't have the job certainty to commit to renewing. Many of these tenants have spent lockdown staying with family or they repatriated back to their home countries just before lockdown.
Secondly, additional supply has come from the sales market, so 'accidental landlords', and from short term landlords where they are opting for long lets instead.
Thirdly, the typical summer demand from corporate relocation tenants has not happened this year due to companies not moving employees and travel not being possible.
Where tenants do however want to renew, many landlords are accepting rent reductions of c 3 – 5% in favour of facing potential void periods. Tenants are very price sensitive and making the most of the increased supply, so many are looking to see what else is out there to see if they can get a 'better deal'.
This reinforces the advice we always give our landlords to know understand their target tenant and ensure their properties are well presented and maintained. This is absolutely key for weathering tougher market conditions, achieving higher rents and minimising void periods which can be so damaging for net rental returns.
If you are a landlord and would like to discuss your options, please contact us.