Lockdown for the property market is lifted, Deciding whether to sell and buy, stay put or rent out? And Eccord in the Press
Once again the London property scene has radically changed since I compiled this market update just a month ago.
Lockdown was unexpectedly (and suddenly) lifted for the property market just over two weeks ago and physical viewings are now permitted. This means that buyers and tenants can physically view properties again and mortgage valuation surveys are starting to resume.
We were out viewing with clients within 48 hours of restrictions easing and I have outlined my thoughts on the opportunities we are seeing and what will determine prices going forward.
For our property management team, it has been very much business as usual over the past 10 weeks, expertly navigating our landlords through the situation, protecting their net rental yields and working with tenants.
With our Home Management service, we have been continuing to manage homes for owner occupiers to ensure our trusted contractors could safely visit homes where essential maintenance and servicing was required.
For those who are not in the UK, we have also been providing much needed Vacant Management services to give peace of mind that their property is in good hands and insurance policies remain valid.
If you require advice or have any questions for our award-winning Property Search or Property Management teams, please do get in touch, it would be our pleasure to help.
Lockdown for the property market is lifted – all eyes now on mortgage valuation surveys to determine new values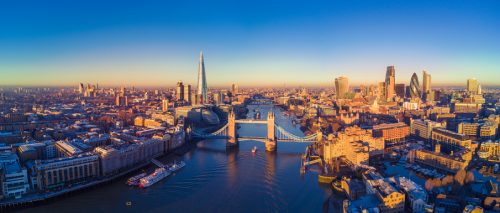 It has been just over two weeks since lockdown was lifted and we were out viewing with clients 48 hours later, showing a property which is technically already under offer but looking very shaky and good value for money.
We suspect this will be a recurring theme over the coming weeks and months. Properties which were agreed before lockdown are now at crunch point in terms of whether or not the buyer will still proceed or withdraw.
There have been many examples of buyers over the past weeks trying to aggressively renegotiate their existing purchase.
Sensible sellers are acknowledging that prices are now lower, and it seems that most are willing to accept a reduction of approx. 5% off the pre-Covid agreed price.
Buyers trying to negotiate more aggressive discounts are generally being met with resistance, but there are opportunities. Those seeking opportunities need to be decisive and ready to exchange very quickly – in some cases within a matter of days.
In terms of where prices are now, the determining factor will be bank valuation surveys. The first wave of mortgage surveys are being carried out today and next week, and all eyes are watching to see how cautious the banks will be and the level of down valuations on previously agreed prices.
This will no doubt dictate new value benchmarks and we will report back next month when we have more clarity.
As with all periods of uncertainty, properties are increasingly being marketed "off market" so anyone looking to make the most of opportunities will need to be confident they have access to the significant off market layer as well.
Deciding whether to sell and buy, stay put or rent out?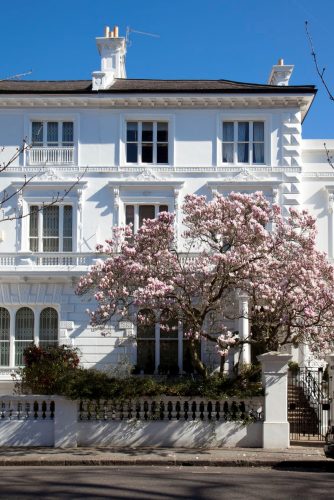 This is a question we have been asked a lot over the past weeks and it depends on a number of very individual factors.
It may be a case of either selling and / or buying, not moving at all, or holding onto your property and renting it out.
If you are considering your next steps, please do contact us and we would be delighted to talk you through your options, run the numbers and help you reach an informed decision with no obligation.
T: +44 (0)20 7244 4482
How will Covid-19 impact future property choices – Jo Eccles speaks to Investec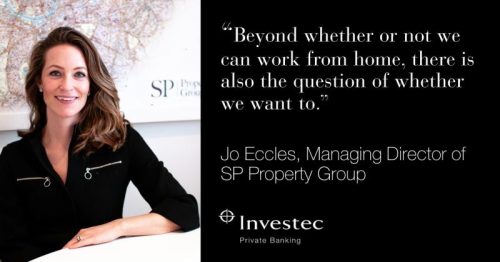 I was invited to be part of a property panel for Investec, discussing future housing market trends and how property choices will be affected.
One of the topics discussed was people needing more from their homes. No longer will they just be a private place to relax.
Homes now need to be able to deliver so much more – to provide viable and functional work zones, to allow more entertaining (when lockdown lifts) as we expect people to eat out less, to give space for each member of the family and so on.
We have already seen this have a knock on effect with buyer attitudes, realising that they need to put more emphasis on their primary residence and ensure it will meet their current and potential future needs.
For example one of our clients upsizing to a family house was planning to retain her existing flat as a long term buy to let. But since lockdown and the prospect of now being able to work from home more regularly, has decided to sell her flat and add the proceeds to her budget to enable her to buy a larger house with more space.
To read the full Investec article and watch the interview, click here.
Eccord Property in the press:
Our insight has been featured this month across most of the national press, including the Financial Times, The Times, The Telegraph and others.
To see a full list of articles please visit our website press page.