London retains it's crown and Eccord ranked as one of the UK's Top Buying Residential Property Buyers
In terms of the uncertain weeks ahead, our clients are divided – some are seeing the coming weeks as a genuine opportunity to buy for themselves or investment, whereas others continue to sit on the fence.
One theme, which is very clear across all of our clients – regardless of their immediate views – is that they remain positive about London as a place to live and invest in over the medium to long term. This is widespread across our clients buying and renting, and the residents and landlords whose properties we manage.
As with any residential property decision, there is usually a financial and emotional discussion to be had and we are helping our clients understand their options in a very frothy market. Opportunities to make smart decisions and secure genuine discounts are possible and our advice and detailed market knowledge is being prioritised arguably more than ever before.
We have spent the month of September being asked to present to many private banks and wealth advisors – and their clients – to give them detailed market updates and we are very happy to do the same and address any specific questions you may have yourself.
Our team of 16 property professionals across Property Search and Property Management are on hand to act as a valuable resource to you and your decision making so please do get in touch if we can help.
London retains its crown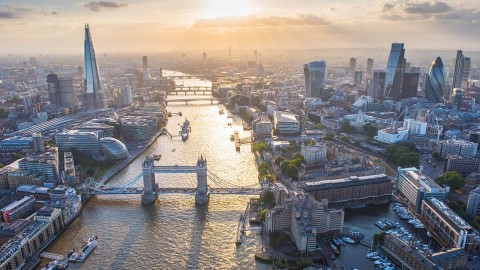 Despite ongoing and seemingly endless political disputes in Westminster, London continues to demonstrate its resilience as it maintains its appeal amongst both domestic and international purchasers. According to Wealth 's latest report, the number of UHNWIs in the UK has risen this year, with the number of residents with over USD30m in assets now overtaking Hong Kong (although their combined assets are lower than Hong Kong).
It's not hard to see why. September is always an enjoyable month to be in London, with so many fantastic events and activities taking place across the city, from London Design Festival to Design Week and more. The Eccord team were also delighted to join the great and the good of the property industry at a party at Battersea Power Station this month, just one of the many examples of exciting regeneration projects happening across London.
Growth in our Property Management team
As part of our ongoing commitment to providing and maintaining the highest standards of property management, we are proud to announce that Eccord Property is now a full member of ARMA.
ARMA (Association of Residential Managing Agents) is the leading professional body for residential building managing agents in England and Wales and all members are required to meet strict levels of compliance, experience and service.
As part of the ongoing growth of our property management team – both the management of buildings / estates and rental properties – we are delighted to welcome Paul Chater to our Block Management team.
Paul is a qualified chartered surveyor and has 30 years' experience managing prestigious blocks of flats and large estates throughout central London.
Another industry award for Eccord's Property Search team
The Property Search team at Eccord are honoured to be ranked as one of the UK's Top Buying Residential Property Buyers by leading website and news service for private client advisors, EPrivateClient.
This follows our ranking by Spear's Magazine earlier this year as Number 2 in the Top 10 London Leading Property Advisors.
Our Property Search team have collectively handled more than 300 transactions over the past 13 years and have a 98% success rate of successfully finding and securing the right property for our clients.
We are delighted to continue to be recognised by the industry for our longstanding track record as one of London's leading property search firms.
Is stamp duty reform on the cards or is it too soon?

There has been much discussion and speculation over the past 8 weeks about potential (and in many cases, wishful) changes to stamp duty. We share here a report published by Savills which suggests it is probably too early to pin any hopes on a stamp duty reform in the near future.