March 2017
Please see below our March property market observations and some of our recent press coverage.
With best wishes
The Eccord Property Team
T: +44 (0)20 7244 4485
Vendor price expectations coming down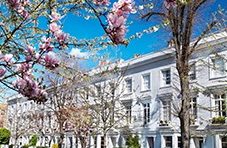 There have been a number of instances recently where we made an offer for a client which was initially rejected but the vendor has later returned and accepted the offer.
For example, we have been acting for one client searching in Chiswick where we made an offer of 11% below the asking price just before Christmas. At the time, the vendor rejected the offer but has since said he will now accept that level.
Similarly, we recently made an offer on a large family house for a client where we were offering less than a competing buyer. The vendor initially rejected our offer in favour of the higher, but then returned a week later as the higher offer was not performing as quickly as they had promised.
Vendors are being more realistic about the value of their property and are favouring credible buyers over those who are not deemed to be as reliable, even if this means they receive a slightly lower price. This is where credibility in the market, ability to make fast progress and performance from the outset are essential and can yield significant value for buyers if played correctly.
Industry insight and contacts giving Eccord clients a head start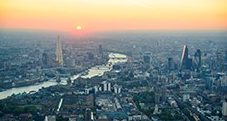 We are experiencing even more than ever that industry contacts and insight are key in this market. For example we are negotiating on a lateral mansion flat in Chelsea for a client which is a probate sale.
To our client's advantage, we know other residents who live in the building which has enabled us to give personal insight into living there and an understanding of resident association attitudes to certain lease rules and internal alterations. In addition, we have a direct communication link with one of the probate beneficiaries who heard via the industry that we were representing the buyer.
Our industry relationships have brought invaluable insight and transparency to our client's decision making and the sale process, which could otherwise be quite complex due to the probate process and number of beneficiaries involved.
Evening Standard: Boost for central London property market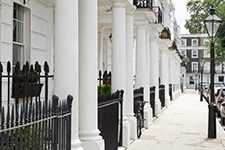 Jo Eccles in the Evening Standard: "The market is definitely picking up across all price brackets… We have seen nearly 35 per cent increase in the past three weeks in the number of buying clients we are representing and a 60 per cent increase in serious enquiries from potential buying clients over the past two weeks."