October 2017
Please see below our October market update.
We comment on the interest rate rise and give our advice on how to – and not to – navigate the current buying market.
We are also pleased to announce the latest addition to our growing Block Management team, Alice Duggan, who brings an additional 10 years of block management experience to the Eccord.
Do let us know if we can assist with any property questions or requirements you may have.
With kind regards
The Eccord Property Team
T: +44 (0)20 7244 4485
Eccord welcomes Alice Duggan to our growing Block Management team
We are delighted to welcome Alice Duggan to our Block Management team. Alice joins us as a Senior Block Manager from Kinleigh Folkard & Hayward.
She has nearly 10 years' experience in the block management industry and has in-depth knowledge of managing many different types of buildings including period conversions, large purpose built blocks and high end new build developments.
Alice is a member of the Institute of Residential Property Management (IRPM) and an associate of the Royal Institution of Chartered Surveyors (RICS).
Eccord Property manages nearly 400 properties for residents, freeholders and property developers in central London. We have built a reputation for providing transparent, customer service led block management services and the portfolio of properties we manage is a fast growing part of the Eccord.
For further information about our Block Management services please contact Stephen Britton on +44 (0)20 7244 4485.
Interest rate rise and how to navigate the current buying market
Yesterday's 0.25% interest rate rise was not a shock to the market so we do not believe there will be a significant short term reaction from the central London property market.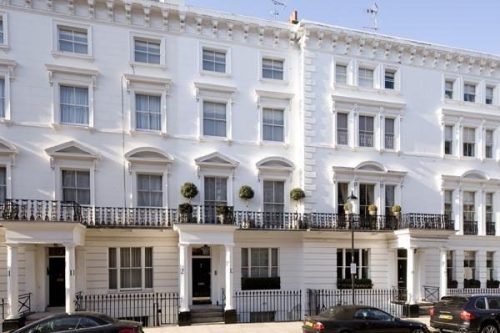 We are seeing very few highly leveraged central London buyers; most of the clients we are acting for are either paying 100% cash or borrowing no more than approximately 65% of the purchase value.
The buying market remains complex due to factors including Brexit, stamp duty, currency fluctuations and interest rate uncertainty. We particularly enjoy advising clients in this type of market environment as we are able to add significant value and insight to the process.
With some of the transactions we are handling, we have faced competitive bidding scenarios for certain properties, whereas we have negotiated large price reductions on others.
Price per square foot remains a key pricing and value indicator, and any buyer making an offer in this market without in-depth price per square foot information should be very cautious.
Buyers also need to be mindful of the sensitivity required when buying in these market conditions, as sellers are easily offended and bridges can be burned with sellers and estate agents quickly if the right bidding strategy is not adopted from the outset.
We were recently contacted by a client who had found a substantial family house in Chelsea. Having initially bid nearly £1.25m below the asking price, he quickly found that he had discredited himself with the seller and estate agent as he did not have access to complete pricing information. When another buyer came onto the scene, it was extremely difficult to re-position him as the more credible buyer due to his earlier bidding approach.
If you are buying in the current market, there are genuine opportunities for buyers but the search and buying process need to be correctly handled in order to extract the maximum value.
If you would like to speak to our Buying Team, please contact Oli Russell on: +44 (0)20 7244 4485.
How to choose a good removal firm – Jo Eccles' advice from her weekly Metro newspaper property column
Q: I am moving house and need to arrange removal companies. Any tips?
A: Moving day can be incredibly tense so the more you can do to relieve stress levels, the better. I have seen many people underestimate quite how much they own and try to do the move themselves without a professional removal company. If you really don't have many things then fine, but in most cases, anyone who has attempted this themselves wished they had outsourced it.
My first piece of advice is to arrange the move with as much notice as possible. Entrusting all of your possessions with a company is a fairly big deal so you don't want to be scrabbling around last minute, begging just any firm to squeeze you in. Also, bear in mind that Fridays tend to be the most popular day to move, so you will often pay a premium for a slot on that day. If you're on a budget, see if you can get a better rate earlier in the week.
Don't underestimate the importance of recommendations. Personal recommendations are the best. Don't necessarily be seduced by big household names with large marketing budgets as they're not always as good as their reputation suggests. One friend of mine used a well-known firm and had her engagement ring stolen during the move, so do obtain insurance if you're moving valuable items.
When obtaining a quote, you should take comfort from a firm that asks lots of questions about your belongings and the properties you're moving from and to. Some companies may also do site surveys to ensure there won't be any access issues on the day. For example, if items need to be taken through windows rather than through a narrow hallway and so on. Also, ask them if they carry extra supplies in their vans or trucks. Some firms will only cater for the items you've briefed them on, whereas others will stock extra boxes and bubble wrap for last-minute items you forgot to mention.
Don't forget to ask who is going to suspend the parking restrictions — whether this will be your responsibility or theirs. Adding parking tickets on top of removal costs are an unwelcome extra!