September 2017
Please see below our September Market Update.
August was surprisingly active on the buying side and we expect activity to remain fairly constant between now and Christmas.
If you would like to discuss any aspect of the property market we would be delighted to hear from you.
With best wishes,
The Eccord Property Team
T: +44 (0)20 7244 4485
Transaction of the month: Apartment in a warehouse conversion secured off market for a South African client while still under construction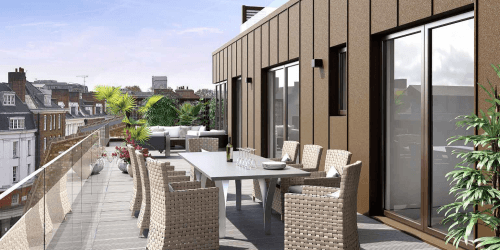 Our client was recommended to Eccord Property by his private bank in Zurich. Our brief was to find him an apartment in central London with good transport links to both the City and London Heathrow.
We outlined the options and proposed focusing the search in Clerkenwell, EC1 as the area to best fit his criteria and budget. We showed a shortlist of just two hand-selected properties, one of which was in a boutique warehouse conversion of just 7 apartments which had not yet been released to the open market.
As well as being located in one of the best enclaves of Clerkenwell and being within a high quality development, the apartment boasted a 584 square foot wrap around roof terrace which is rare for warehouse conversion buildings in the area.
Our client listened to our advice and recognised that it was necessary to act quickly. As a result we managed to secure the property for him before details were released to other buyers on the open market.
Post-exchange of contracts, our Settling in Support team have been assisting our client in setting up the apartment, including activating his accounts with various utility providers and suppliers in his absence while he has been travelling abroad.
Transaction volumes remain low but buying activity picks up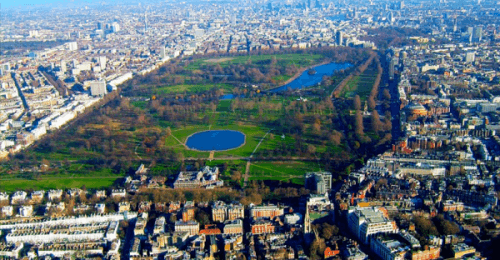 Transaction volumes low for certain buyer profiles
We've seen transaction volumes continue to remain low, in our opinion mainly because many non-necessity buyers have disappeared from the market for the time being. These include a lot of overseas buyers who would otherwise be active buying London bases or adding trophy London property to their existing property holdings. Buy to let investors are also less prominent in the market than they have been in recent years.
But increase in activity with 'life must go on' buyers and pied-a-terre purchases
However there has been a significant increase in activity with 'life must go on' domestic buyers. In other words, those who have a genuine need to move, whether because upsizing, downsizing, moving for schools or deciding that now is the time to get out of rented accommodation and start owning.
We have also seen an increase in those buying a pied a terre, opting to buy a London home rather than spend large parts of the week or month in hotels.
The increase in activity started in mid-August when we advised many of our buying clients to make the most of the property choice and negotiation opportunity of buying during the traditionally quiet summer months.
The activity within this type of buyer pool remains strong and we expect this to continue through to Christmas.
Properties which have been on the market for months now going under offer
We have seen the activity levels pick up on the properties whose sales we are managing for our clients. Here we have been retained to act as our client's representative and stand between them and the appointed selling agents.
In one case we have been working with a client whose property has been on the market since January. Last month there were two asking price bids which ended up in one buyer paying above the asking price and putting down a non-refundable deposit.
Another managed sale property we are involved in has been advertised since April this year and, six weeks after it was removed from the open market, we received interest and have agreed a sale. This was largely due to us maintaining contact with the selling agents even after the property was officially withdrawn from the market.
Prices stabilising
Whilst we, and the leading research teams, do not believe there will be price growth over the next two years, the general consensus is that prices will are unlikely to fall further.
Latest research from Savills then forecasts an ambitious price growth forecast of 20% over the next five years. If you agree with our view that London prices have found their new level, buyers are taking the decision that if the right property comes up, it is a good time to buy.
Activity coming back at the higher end of the market
We have been advising one client who purchased a substantial 4,000 sq ft (372 sq m) unmodernised house in Holland Park which he has now obtained planning permission to extend into a 7,500 sq ft (697 sq m) family house. He completes next month and has already received offers for more than what he paid for it. This is yet more evidence that buying activity has come out of hibernation, even at the higher end of the market.
We are currently most active representing buying clients in the £1.5m – £6m price bracket and if we can assist with any purchase advice then please contact us.