Which buyers are active and what are they buying? And the current rental market and what conculsions we can draw
The year of 2020 is now well underway and the start has been just as busy as the end of 2019.
At the end of last year, our buying team successfully exchanged on more than £30million in December alone.
This year, we were out on our first new client property tour by the 3rd January and our first purchase of the year was agreed by the 15th January, with another agreed the next day.
We are of course mindful that we are representing the most motivated of buyers in the market (and in many cases the most astute), so we will always be more active and successful than the unretained part of the market.
Below we go into more detail on what we're seeing 'on the ground' in prime central London if you are looking to buy.
The rental side of the market has been equally busy. So much so that out of the nearly 200 prime rental properties which we manage for landlords, we currently have just three which are being marketed, and two of those still have outgoing tenants in situ.
Again, we have outlined below our thoughts behind this, including the very strong super prime rental activity we saw towards the end of last year and what conclusions we have drawn from it.
Which buyers are active and what are they buying?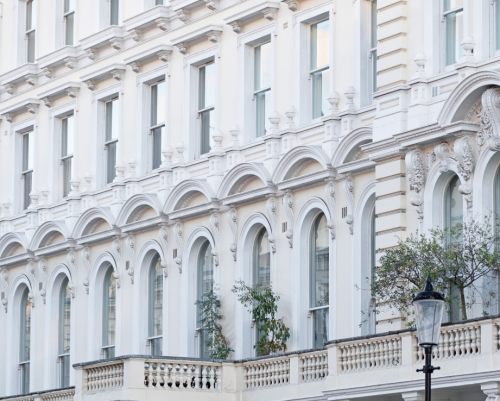 We saw a marked increase in buyer appetite in Q4 of last year and that has continued into 2020. Approximately 70% of our clients are London based and buying for themselves.
Some have been searching without success for a year or more, struggling to find enough comfort on value or stock levels to commit. In most cases they lacked much needed price per square foot information to know with confidence what price to pay, or they were conscious of the off market properties they probably weren't accessing.
Others are new to the market this year, with pre-election concerns no longer holding them back.
A significant proportion of these clients are moving out of rented accommodation, having sold their properties to sit out the market. They are now ready to commit and put down long term roots.
These clients are typically spending between £4m – £12m, depending on the size of property required and location. We have been particularly busy in Chelsea, Kensington, Notting Hill, Marylebone, Mayfair, St Johns Wood and Hampstead.
Other active buyers we are working with are those who need to sell before they can buy (typically upsizing). In these cases we are helping them ensure they are fully prepared and lined up on their sale, to help them maximise their position as buyers, regardless of their chain status.
UK based and overseas investors are also returning to the market. They are typically taking a minimum 10 year view and buying either to diversify their asset base, or for children or grandchildren. (The youngest beneficiary of property we are buying at the moment is just 3 years old.)
The purchase prices and areas we are focusing on for our investor clients vary, depending on the required combination of net yield versus long term price growth. However there are some specific areas of London which we are targeting, which lend themselves very well to investment objectives in our view.
It is not uncommon for us to be acquiring multiple properties for these buyers, or for our team to be allocated a budget with which to build a diversified portfolio for them.
Increased activity but does this mean prices will rise?
With increased buyer appetite, existing housing stock is now selling and competition has risen, bringing sealed bids and the need for quick decision making for best in class properties. This is not to be shied away from if you have detailed price analysis to provide crucial value transparency.
New instructions will start to come to the market, although this is happening slowly. This is not so much of a constraint for us, as so many of the properties we shortlist for our clients are off market – last year it was almost 40%. We have visibility on the pipeline of potential sales instructions and in many cases we make warm approaches off market, so low stock levels are not so much of a concern.
There is certainly temptation for sellers to risk getting greedy but we advise doing so with caution. Buyers are still wary on values and the Conservative government win does not remove the barriers which have held buyers back, stamp duty being the biggest stumbling block. It has simply kept the status quo and we don't believe stamp duty will be reduced at the prime end of the market.
The rental market activity and what conclusions can we draw?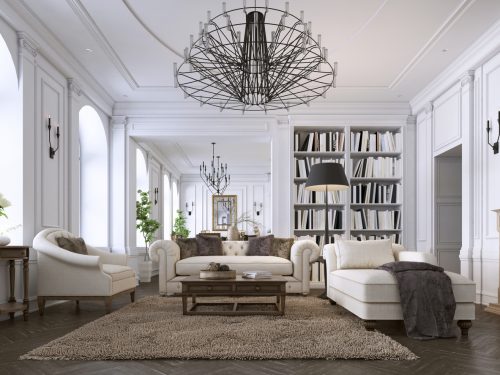 Our property management team finished 2019 with nearly 200 rental properties under management.
Across our rental portfolio, more than 80% of the tenancies coming to an end are being renewed, with tenants staying put. This should be another sign to sellers not to pin unrealistic price tags based on the 'Boris bounce' as many still enjoy the flexibility of renting.
There was particularly strong activity at the super prime end of the market towards the end of last year. In October alone, four of the super prime homes we manage rented out to families each signing 3 year tenancies and paying annual rents of between £960,000 to just over £1.8m.
In all four cases, the tenants were international families with children attending schools in Knightsbridge and Chelsea. Regardless of the many uncertainties the London property market has faced, it is important to remember that our highly coveted schools and universities play a huge part in underpinning property prices and demand.
These super prime rental examples demonstrate confidence and appetite to remain in London as a family destination, even in the face of uncertainty.
We have some landlords starting to assess their options and decide whether to sell now, but it is mainly landlords who are looking to cash in and use the proceeds towards their own personal upsizing. The majority of our landlords are committed to long term holding.
We reiterate the importance of keeping rental properties in good condition and reinvesting in refurbishment upgrades when needed. Whilst the expenditure might not significantly increase the achieved rental price, it dramatically reduces any void period and keeps tenants in place for longer – both of which are absolutely crucial for net returns.
"It's one thing to buy a £40m home, but it's another to run and maintain it."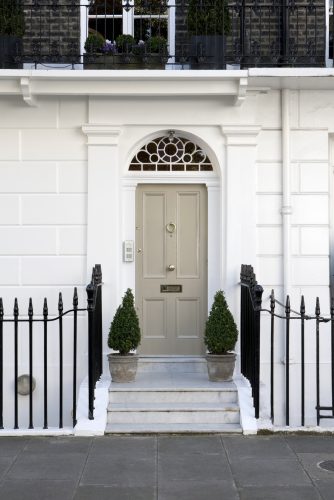 Last year also saw an increase in the demand for our Home Management service, especially from developers and family offices who are increasingly recognising the benefit of engaging an external property management specialist to safeguard the upkeep of super prime homes.
As one of our clients recently said: "It's one thing to purchase a home for £40m, but it's another to run and maintain it."
These properties are increasingly complex and we are honoured to be managing some of London's most impressive homes.