April 2017
Please see below our April property market observations.
With best wishes
The Eccord Property Team
T: +44 (0)20 7244 4485
Transaction of the month: Negotiation and acquisition of a family house in Knightsbridge, £4.65m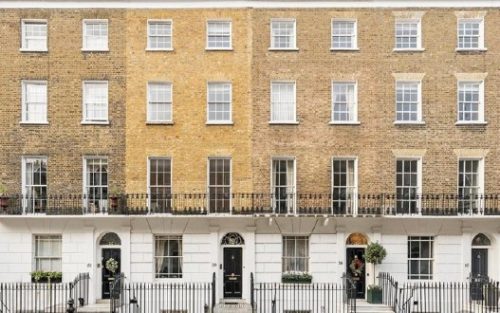 Our client had identified a house they wanted to buy and they engaged us to handle the negotiations and acquisition process.
They wanted to gain comfort and transparency on the value of the property and they recognised that being professionally represented would help them to secure the property on the best possible terms.
We already had a strong track record with the selling agent, who we had bought through many times for other clients over the years.
We advised our client on price per square foot values of houses on the street and we meticulously assembled their offer letter and supporting documents.
There was a competing buyer (also using a buying agent) who submitted a higher price than us and was paying 100% cash. To even out our client's position, we offered a substantial non-refundable deposit.
The seller initially accepted the other buyer's higher offer, but after a week the buyer had failed to make sufficient progress with the purchase and the sellers realised they had made a mistake.
On the estate agent's recommendation, they came back to us and we agreed the purchase on our original terms, paying less than the other buyer.
We exchanged contracts and completion was scheduled for ten days later
General election – what does this mean for the London property market?
We believe the general election is a positive long term step from Theresa May. Assuming the Conservatives maintain their lead and win the election in June, this will bring welcome political certainty ahead of the Brexit negotiations.
Nearly 80% of our current clients are buying for themselves long term and they are adopting a "life goes on" approach, so the general election is not disrupting their plans.
For buyers who have been sitting on the fence, this may spur them to make a quicker decision, as sellers may be less open to offers if the Conservatives do win. This is especially the case with overseas buyers, some of whom are choosing to act now as they believe sterling may rise further if the Tories do win and thus reduce their currency savings.
Affected by noisy neighbours? Jo Eccles gives her advice in her weekly property column in The Metro newspaper:
Q: I have lived in my flat for eight years. The owner upstairs recently refurbished their flat and I think they have laid wood flooring – now I can hear their every movement and conversation. What can I do?
A: With any neighbourly issue, the more amicable you can keep it, the better. My first piece of advice would be to let them know so that they are aware of the problem.
It would be worth having a look at the flat as they may have made changes as part of the refurbishment such as replacing carpet with wood flooring. If that is the case, check your property's ownership lease to see whether there are any restrictions on having wood flooring, as some leases don't permit it. Obviously, every building is different but in many cases, if wood flooring has been put down, permission may be required from the managing agent, if there is one in place. Check whether this has happened.
With permission for wood flooring it often requires additional sound proofing to be laid as part of the works, so see if this was the case and ask the owner upstairs to check with their builder whether this happened. If they are claiming that the works were all done properly, you could let the managing agent know you are having issues to verify whether the proper permissions were granted.
From experience, an option we have advised clients to do is commission an acoustic test. The test will determine whether an unreasonable amount of sound is travelling between your properties. This will require a sound engineer to have access to both flats, which is where an amicable approach with your neighbour will be helpful – you want them to be as cooperative as possible.
If the acoustic test shows that an unreasonable amount of sound is passing through the floor, the engineer will be able to make recommendations on how to improve the sound insulation.
If sound proofing was due to be laid as part of the works, this may suggest that the builder cut corners, and therefore, the owner of the flat above should approach the builders and arrange for the matter to be resolved. Otherwise your managing agent or freeholder may be able step in and impose restrictions on the owner. For example, if wood flooring is not permitted in the lease, they may be able to force the owner to cover it.
As with any dispute, try to keep it as civilised as possible before you go down the legal route, as in many cases, issues can be resolved or improved via a good working relationship and sensible solutions.