Market Insights April 2021
Please see below our April Market Insights.
The demand for best in class houses remains incredibly strong and our acquisition team are having to flex every relationship we have to push our clients to the front of the queue.
In the rental market, landlords are still having to be mindful of market conditions and accept lower offers, which our rental specialists are expertly helping them navigate. Encouragingly we are seeing some small glimmers of rental demand coming back, which we will continue to monitor.
With so many tenants working from home now, our property management team are having to be even more diligent with tenant relationships, as they are at home more and have higher expectations for the speed at which repairs are carried out.
If you are looking to buy or rent, or a have a property you would like managed, please don't hesitate to contact us. Our acquisition and property management teams would be delighted to discuss your requirements.
Best wishes
Jo Eccles
Founder & Managing Director, Eccord
+44 (0) 20 7244 4482
jo.eccles@eccord.com
Sealed bids and strong demand continue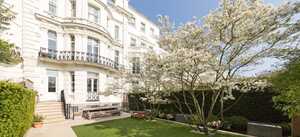 Best in class properties remain in high demand and sealed bids are becoming common place.
The competition is fierce, particularly in areas of London which are controlled almost entirely by a small handful of agents such as Wimbledon Village, Little Venice and St Johns Wood.
In Wimbledon Village for example, sellers are able to dictate viewing days and times and because there is so much demand, they can afford to be very inflexible – which buyers must comply with to in order to view in the first place, not to mention get on side with the selling agent and seller.
Other areas of London such as Fulham, Chelsea and Knightsbridge are seeing more on market sales, but tact is essential for buyers trying to successfully negotiate a competitive outcome and avoid insulting sellers by being too bullish. We have seen many unrepresented buyers fall foul of this and, as a consequence, have to make amends with a higher offer than they might otherwise have needed to pay.
The activity we're seeing is supported by the data. For example, Savills research has shown that March had the highest number of monthly transactions since the financial crisis, more than a decade ago. The only higher month since early 2007 was March 2016, when there was a rush by second home buyers to beat the introduction of the stamp duty increase that April.
Also, last month was the fifth biggest month for Stamp Duty receipts since 2003. Whilst some buyers are still cautious based on economic data, what's making property buck the trend is the pent up demand from the past five years, plus the genuine needs and emotion that go into property purchase decisions.
Pricing remains crucial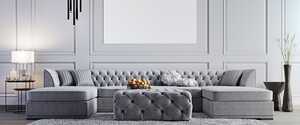 The asking price of a property is just that - an asking price. Sometimes it is based on genuine market value, other times it's a barometer of how motivated a seller is to sell, or equally how aggressively an agent wanted to win the sales instruction.
This is where prices and value can be difficult to ascertain, as a discount off the asking price of one property might represent poor value for money, whereas paying the full asking price (or above) might represent great long term value for money on another.
According to Propertymark, the number of properties selling for more than their asking price increased to one in nine (11%) in February.
Price per square foot, access to archive sales transactions, aborted sales histories and other pricing analysis is key to know what genuine value is and how best to achieve it.
This is one of the benefits we bring our clients, giving them the reassurance to know they have gained access to the best on and off market properties and the confidence in the price they are paying.
Expansion of our property management team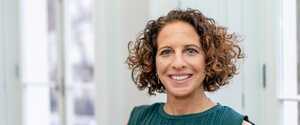 I am delighted to announce that Eccord has appointed a new Head of Property Management, Sonya Wyke, as part of our expansion and continued commitment to our landlords and private home owners.
Sonya has over 20 years' experience in the property industry and shares our passion for excellent customer service.
Sonya's appointment follows the recent arrival of Aisha Ahmed who joined our team earlier this year as a Senior Property Manager, bringing 14 years' experience of managing prime and super-prime central London properties.
We manage a significant portfolio of buy to let investment properties and private homes for our clients and we are delighted to welcome Sonya to the team.
For 15 years Eccord have been trusted by private clients, family offices and international companies to provide residential property search, acquisition, relocation and management services. Our award-winning team since has successfully acquired 350 properties and manages a portfolio of more than £1.5bn of rental properties and private homes.
T: +44 (0)20 7244 4485
E: enquire@eccord.com