Market Insights April 2023
Please see below our April Market Insights, outlining the key trends that have emerged this month.
As always, the team and I would be delighted to discuss any property search, acquisition or property management requirements you may have.
Best wishes
Jo Eccles
Founder & Managing Director, Eccord
+44 (0) 20 7244 4482
jo.eccles@eccord.com
Adjustment period between buyers and sellers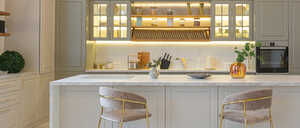 We continue to be in a period of adjustment between buyer and seller expectations. A significant proportion of active buyers are still hoping for meaningful discounts, but many sellers remain discretionary; some are choosing to withdraw their property, or not list at all, preferring to sit on the side lines for the time being.
Sellers on the side lines can be engaged with, if approached correctly, and we acquire many properties this way.
Due to limited supply, we have seen a number of competitive bidding situations for best in class properties over recent weeks, particularly family houses up to £10 million. Our advice to any hesitant house seller is to take advantage of the current restricted supply and launch to the market – but to be sensible on pricing. Buyers are sensitive and the best buyer traction is achieved when prices are realistic.
It is taking much longer than usual to agree transactions and progress to exchange, partly due to a slow pace arising from the Easter break, and we expect this to continue into May due to the three bank holidays. The passage of time is one of the biggest risks to any transaction and in this highly sensitive market, we are cautioning our clients against delays as they are leading to an increase in fall-throughs where nervousness can set in or personal circumstances change.
Buyer vetting process is paramount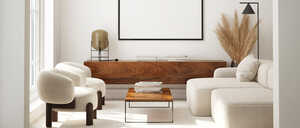 Due to the high numbers of buyers with unrealistic expectations who are demanding significant discounts and failing to conduct themselves in a credible manner, we are having to be careful over which buyers we will represent.
Our reputation is critical to our success in opening doors for clients and persuading sellers to potentially accept an offer which is lower than their expected or desired price. With such a dominance in off-market transactions – last year 67% of the properties we acquired for clients were off-market or made via direct approaches – we're needing to be highly selective about who we represent.
Interior designers, architects and large construction firms are reporting the same, in light of the cost, capacity and reputational impact of working with clients who aren't realistic or aligned.
London's appeal with UHNWs remains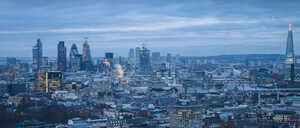 There has been a lot of focus on Dubai in recent months, with many private banks reporting a number of their UHNW clients choosing Dubai over London for their next purchase.
Interestingly, we have seen some of our London-based clients relocate their families to Dubai, but none are selling their London home. Instead, they have instructed our team to rent out and manage their home as they intend to keep them as a long-term investment.
The straightforward buying process, heritage and culture, and world renowned schools continue to appeal and the UK – and London in particular – is still a world-class destination and continues to attract global wealth. Last year it was the private jet capital of Europe, with one setting off every six minutes.
90% of our tenants renewing rental contracts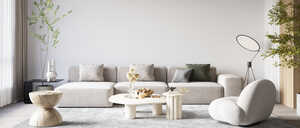 In the core (sub £1,000 per week) and prime (£1,000 - £5,000 per week) price brackets of our rental portfolio, 90% of our tenants are renewing. We're agreeing average rental increases of 7% and many tenants are choosing to renew in order to avoid the cost of moving and the potential uncertainty of running costs and tenant experience, if they switch to a new property.
These high renewal rates across the market are interrupting the usual rental cycle, further limiting the number of homes available and holding rents firm.
As we reported last month, some landlords – particularly those who own £1m - £3m flats – are testing the sales market but not attracting the interest or offer prices they are hoping for. As a result, they are making the decision to return to rentals for another year or two, in the hope that prices for flats improve.
Those who have actively decided to remain as landlords are aware they may be in it for the long haul, and we are seeing commitment to maximise their property's value by investing in major long-term improvements such as new windows, kitchens and bathrooms.
Complexity of super prime rentals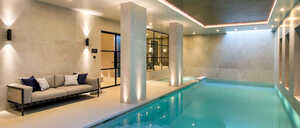 The super prime rental market continues to require impeccable standards of property management.
We recently compiled a check out report for a £108,000 p/month house we manage in Belgravia, which was 414 pages in total, highlighting the complexity of tenancies for super-prime properties and the meticulous nature of property management needed at this end of the market.
Ordinarily check outs of this size and complexity can take weeks of back and forth. Instead, on behalf of our family office client, our property management team attended the property with the tenant's representatives to collectively work through the report, negotiating and agreeing the deposit deductions within a two hour meeting.
In addition to representing landlord clients, our property management services are now available to individual property owners too.
Our Ad Hoc Home Management Service was designed at the request of clients, who wanted to benefit from the support of our experienced property managers on an informal 'as needed' basis. Our property managers bring together, coordinate and provide access to our established network of trusted contractors and specialists as and when needed to ensure homes are managed and maintained.
In addition, for those not in London full-time, we conduct property inspections, scan post, settle bills, and can arrange professional cleaning and laundering in between stays so our clients have complete peace of mind knowing their property is secure, maintained and ready for them at all times.
For further information please contact our team or visit our website.
For 16 years Eccord has been trusted by private clients, family offices and international companies to provide residential search, acquisition, relocation and property management services.
Our award-winning team since has successfully acquired over 400 properties and manages a portfolio of more than £1.5 billion of rental properties and private homes.
T: +44 (0)20 7244 4485
E: enquire@eccord.com