Market Insights August 2021
Please see below our August Market Insights. We are seeing signs of international buyers coming back and more demand for rental properties across the market.
Our acquisition and property management teams would be delighted to discuss any central London property requirements you have or are considering.
Best wishes
Jo Eccles
Founder & Managing Director, Eccord
+44 (0) 20 7244 4482
jo.eccles@eccord.com
International buyers returning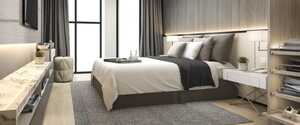 Whilst domestic demand for family houses continues, we are seeing international buyers returning with more due to arrive in September. During August and September we will have worked with clients from Israel, Azerbaijan, Australia and America.
All of them are buying for personal use; with plans to spend more time in London for work purposes, or they are buying for grown up children who are studying or working here. Their budgets range between £2.5m - £10m.
International buyer activity has brought back demand for lateral and duplex apartments in central locations, particularly Kings Cross, Marylebone, Fitzrovia and Soho.
This echoes data from the Shaftesbury Estate – one of London's biggest landlords which owns shops, offices and homes in Soho and Chinatown – who recently confirmed that footfall in the West End has increased to 50-60% of pre-pandemic levels, up from 10-20% of normal levels during the UK lockdown at the start of this year.
The UK's education system and the pull of London as a destination city are once again underpinning the appeal of London and its property prices. Proximity to family, schools and members clubs have overtaken office commute as location anchors.
Lack of supply and off market remains critical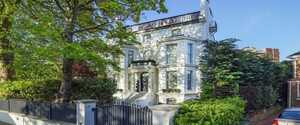 Lack of supply and the need to access off market properties are still big factors for anyone looking to buy. Zoopla recently reported sales listings are down 33% compared to this time in the more normal markets of 2018 and 2019.
Many buyers searching themselves can't find or secure the right property as a result, which has increased the demand for buying agent services. Our team have had to be even more creative with our approach and industry relationships to unearth and coax out potential purchase opportunities. In the past 18 months, 48% of the properties we have acquired for our clients have been off market.
Purchase timescales between offer accepted and exchange of contracts have been slower though – many solicitors are having well deserved breaks following the stamp duty surge earlier this year and, for those buying apartments, managing agents have reduced teams making response times to legal enquiries even slower than usual.
At the super prime end of the market, we have been able to uncover various off market opportunities where a property is either rented out or it's surplus to requirements and the owner has entertained a purchase offer. But in these cases, sellers often have limited knowledge of the property, which has delayed due diligence in some transactions and required us to navigate various representatives. For one purchase, we resorted to taking the property's full time house manager out for a coffee to understand the workings and history of the house, as the owner was so far removed from any meaningful information that could inform our client.
Eccord ranked as one of the UK's top high net worth buying agents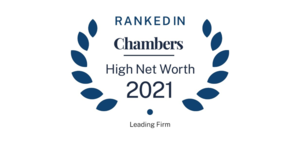 We are honoured to have been named in the high net worth category as one of the UK's leading Buying Agents by Chambers & Partners. Chambers research is conducted by 200 research analysts across 200 jurisdictions, researching and ranking the world's top private client advisors.
Their report in particular referenced our ability to pull transactions together and track record for successfully negotiating outstanding outcomes for our clients.
We proudly add this accolade to the other awards and HNW industry recognitions we have received over the past 15 years.
For 15 years Eccord have been trusted by private clients, family offices and international companies to provide residential search, acquisition, relocation and property management services. Our award-winning team since has successfully acquired 350 properties and manages a portfolio of more than £1.5bn of rental properties and private homes.
T: +44 (0)20 7244 4485
E: enquire@eccord.com