Market Insights August 2022
As the summer draws to a close and we look to the Autumn market, we have shared below some of the themes we are seeing in the prime central London property market.
We also celebrate being nominated as 'Property Advisor of the Year' by Spear's Magazine.
The team and I would be delighted to discuss any property search, acquisition or property management requirements you might have.
Best wishes
Jo Eccles
Founder & Managing Director, Eccord
+44 (0) 20 7244 4482
jo.eccles@eccord.com
The question buyers are asking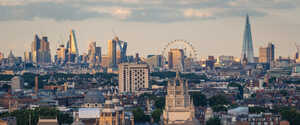 The question buyers are asking right now is: "what will be the impact of rising interest rates?". And the honest answer is, we believe it's too early to predict.
The activity this summer has been dominated by international buyers searching for £1m - £5m apartments as a London base to use now, or a rental investment ahead of personal use in the future. Demand and decision making have been driven by the ability to travel and the strength of the dollar.
For houses, particularly in the £5m - £15m price range, the weeks leading up to the summer holidays felt noticeably slower as domestic buyers prepared to go away and put any decision making on hold. Activity usually picks up in mid-September after schools have resumed, and all eyes are on next month to see how rising interest rates and inflation concerns might impact this.
Unlike other asset classes, it is worth bearing in mind that a significant proportion of demand for London houses tends to be long term, domestic and 'needs driven'. It will therefore remain to be seen whether the 'life goes on' mindset which has reigned since covid will continue to propel buyers to press ahead with long term purchase plans and dissuade them from sitting out the market for the time being.
The lack of available rental properties and high rents vs current mortgage rates might make would-be-buyers less keen to play a waiting game.
Navigating the super prime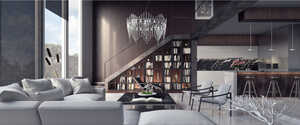 Demand remains strong for genuine trophy homes above £20m and there have been a series of significant transactions across the new build and re-sale markets this year.
At this level, buyers and sellers are both UHNW and can be equally discretionary, and therefore the dynamic can be incredibly intricate and complex to navigate.
More than 80% of the properties we have acquired for clients at this level have been off market direct approaches, and market reputation and longstanding relationships are critical in securing the buying opportunity. Every element must be meticulously handled and negotiated in order to reach a successful outcome.
Demand and supply imbalance continues in the rental market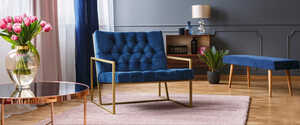 The rental market continues to experience a severe shortage of supply, coupled with rising rents.
Tenant demand is being driven by the return of London living – social lives resuming, people going into the office more and, in the mid-market, the trend of people using second bedrooms as a study rather than for flat mates, causing an increase in smaller and single households.
This is coupled with a lack of supply, largely because tenants are choosing to remain in their current properties and agree to rent increases, rather than expose themselves to fierce competition and higher rents if they were to move elsewhere.
This is good news for landlords, who are facing rising tax, regulation and energy efficiency costs. We are ensuring that the landlords we represent maximise their yields on existing and new tenancies and, whilst figures show rents have increased by 13.6% in London since July last year, in many cases we are achieving higher than this.
Landlords do however need to be mindful of hitting the limit of tenants' affordability and striking the fine balance of maximising yields and tenants' ability to afford the monthly rent. Data shows that private renters spend an average of 31% of their household income on rent, versus homeowners spending 18% on mortgages. And that is likely to increase over the coming months.
For discretionary tenants such as home owners looking to do significant refurbishment to their current home, we have seen a number decide to scale back or delay works, preferring to wait until the heat comes out of construction costs and the rental market.
Jo Eccles shortlisted for 'Property Advisor of the Year' by Spear's Magazine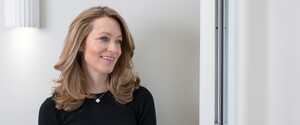 After winning this prestigious award last year, I was very honoured to be shortlisted again for 'Property Advisor of the Year' by Spear's Magazine, which is considered to be one of the leading authorities for the ultra-high net worth community.
The award recognises the complexity and values of property transactions advised on, the calibre of clients represented and reputation within the private client industry.
We as a team at Eccord genuinely love what we do and it is a privilege to be recognised so highly.
For 16 years Eccord have been trusted by private clients, family offices and international companies to provide residential search, acquisition, relocation and property management services.
Our award-winning team since has successfully acquired over 400 properties and manages a portfolio of more than £1.5bn of rental properties and private homes.
T: +44 (0)20 7244 4485
E: enquire@eccord.com