Market Insights February 2021
Please see below our February Market Insights.
This month we feature one of our latest house acquisitions and the importance, as a buyer, to be informed, decisive and aware of how you are perceived by the market. This is crucial to accessing the best houses (of which many are off market) and successfully negotiating a more competitive outcome.
We also provide below an update on the trends we are seeing in the rental market across each price bracket, as the market is very fragmented and being driven by different factors.
Our search, acquisition and property management teams would be delighted to discuss any element of the London property market, so please don't hesitate to contact us.
Best wishes
Jo Eccles
Founder & Managing Director
+44 (0) 20 7244 4482
jo.eccles@eccord.com
Family house secured for £280,000 less than previously under offer a few months earlier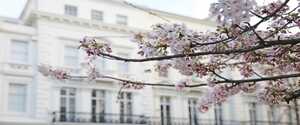 We first acted for our investment banker client nine years ago. He had since married and started a family, and he and his wife returned to us to help them acquire a larger family house. We found them a wonderful listed house in Knightsbridge which was comfortably within budget and gave them scope to grow into.
The house had been under offer a few months earlier but fell through as alterations had been made by the current owner, some of which did not comply with planning. This was not something the previous buyer was comfortable with.
However, we enlisted a specialist architect who we knew had detailed experienced within the area and worked closely with him to ensure that our clients were correctly informed and able to proceed in complete confidence and with a clear understanding of how to rectify the situation after completion, at relatively minor expense.
Because we were able to present our buyers as fully informed and committed, we successfully negotiated a discount of £280,000 less than the previously accepted offer, representing a significant price per square foot discount for the location.
We cannot emphasise enough the importance of a buyer's status, behaviour and perception in the market. With so many houses being sold off market and only select buyers getting through the door, it's essential that you are being categorised as a 'best buyer'.
This is one of the many roles we play as a buying agent, correctly reading each situation and ensuring our buyers are perfectly positioned to achieve results they wouldn't otherwise be able to if searching alone
Eccord named Top 10 Buying Advisors in London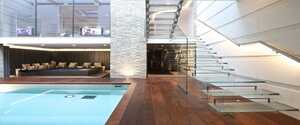 We are honoured to be named by Spear's Magazine in their 'Spear's 500' as one of the 'Top 10 London Buying Advisors' for another consecutive year.
The Spear's 500 is a much relied upon guide to the world's top private client advisors and the rankings are independent, based on reputation within the private client industry, the profile of clients we represent and the property transactions we are involved in.
Spear's write up:
'Eccord specialises in the acquisition and management of prime residential property in central London' says Jo Eccles, its high-profile founder and managing director. 'Our 14 year track record for representing only high calibre, fully retained buyers and tenants enables us to elevate our clients' status and gain them access to the best properties ahead of the rest of the market.'
Clients range from sports stars and media personalities to entrepreneurs and senior banking and business leaders. The team has won a multitude of awards over the past 14 years, having acquired more than 300 prime and super-prime properties across London and managing a portfolio of more than £1.5 billion of rental investments and private homes. 'We are also entrusted by the leading private banks and law firms to act for their clients discreetly, objectively and to provide genuine expertise and value,' she says.
Highlights from a busy year have included quickly finding a substantial Marylebone apartment for an influential British couple who had spent two years searching for the perfect home ('It was sourced off-market and very quietly as it was in the hands of bank receivers,' she says), and completing on a significant London family home for a hedge fund client who had been searching unsuccessfully for months. 'He recognised that, without our help, he would still be searching now,' she says.
Eccles was recently named a 'superstar woman in property' and is a well-known commentator in the national press and television.
London's rental activity continues to be fragmented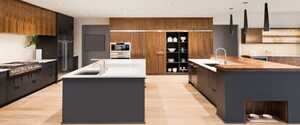 There has been much speculation about the rental market over the past months. Whilst some tenants have left London to move back in with parents, move out for more space or return to home countries, many still remain.
Life still goes on and tenant (and buyer) demand in London continues to be driven by life events including couples moving in together, families expanding and needing more space, divorce, downsizing and – particularly at the super prime level – those needing a two or three year tenancy while they undertake large refurbishments of their own homes nearby. We have also rented to a number of tenants who have sold their existing home and are renting while they look to buy a new one.
At the lower end of the market (£550 - £750 p/week), many tenants are actively shopping around for a 'sideways move' where they can achieve bigger space or a better location for the same money they are currently paying. This part of the market has always been more price sensitive and transient, as moves are smaller with less upheaval.
The mid-market (£1,000 - £3,500 p/week) in prime central London e.g. Knightsbridge and Mayfair is less active. These areas are heavily dependent on international and discretionary tenants who simply aren't in London at the moment.
Landlords in these locations and price bracket are having to accept heavy discounts of up to 15% - 20% in some cases to try to attract the thin supply of tenants. We do expect demand to return when international travel resumes, so are advising our landlords to accept reduced rents on a 6 – 12 month basis to ride out this period.
Where tenants are already in place, many are renewing but on a shorter term 6 – 8 month basis to give them flexibility. Landlords are accepting discounts to encourage existing tenants to renew, as this is typically more cost effective versus remarketing the property and facing a likely void period, reduced rent and the risk of an untried or tested new tenant.
The best in class family houses are still renting as there is little stock, but the emphasis is very much on 'best in class' – tenants are only being tempted by immaculate properties in the best locations.
At the super prime level (£10,000 p/w upwards), demand is being driven primarily by divorce and refurbishments. Our acquisition team recently found and secured a £40,000 per month house in Knightsbridge for a post-divorce private equity partner, and our property management team have just replaced a tenant in an £80,000 per month Belgravia house we manage where the new tenant is refurbishing their home nearby.
The two biggest impacts on rental market activity in London have been 1) the Brexit vote back in 2016 which promptly halted the majority of inbound corporate relocations and 2) Covid restrictions on international travel. As we emerge from both of these, we do expect the appeal of London as a destination to return for professionals, families and corporates.
We also believe that there will be a return to London offices and there are reports of a surge in demand from companies recruiting administrative staff, ahead of offices re-opening this summer.
With regards to the long-term appetite from landlords, many are sitting and waiting for the budget on 3rd March and any potential tax change announcements, before they reassess their yields and property holdings.
For 15 years Eccord have been trusted by private clients, family offices and international companies to provide residential property search, acquisition, relocation and management services. Our award-winning team since has successfully acquired 350 properties and manages a portfolio of more than £1.5bn of rental properties and private homes.
T: +44 (0)20 7244 4485
E: enquire@eccord.com