Market Insights January 2021
With 2021 now well underway, we have outlined some of the early trends we are seeing in the prime central London property market.
As always, we are available to discuss any specific requirements or questions you may have.
Best wishes
Jo Eccles
Founder & Managing Director
+44 (0) 20 7244 4482
jo.eccles@eccord.com
Appetite to transact remains, but sellers are more cautious about viewings this time around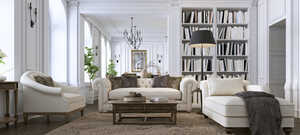 Unlike last year, we are seeing sellers in London become much more cautious about the risk of viewings and allowing buyers into their homes.
As a result, only select buyers who are deemed genuinely serious are gaining access for viewings and this has meant the 'off market' layer of properties has increased even more.
What might seem like limited supply of genuinely good quality properties is not the case. Instead, many properties are not being openly marketed and discreet access is only being granted to select buyers.
One example of this is a large house in Notting Hill which we showed to a client of ours before Christmas. He is keen for a second and final viewing before submitting an offer, but the sellers had decided against all viewings for the time being. We offered to have a doctor carry out a rapid Covid test on us and our client on the front doorstep so the sellers would have complete peace of mind.
This was enough to demonstrate the seriousness of our buyer and we are viewing again this weekend. This is also a very good example of how important your status as a buyer is in the market, as now more than ever, each viewing is so sought after and only the most serious buyers are being allowed.
Jo Eccles' property column for PrimeResi — Grace & Favoured: The etiquette of successfully buying property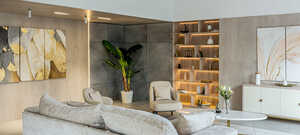 "I was on a property tour with a client late last year and, as we pulled up outside a house we were doing a final viewing of, I ran him through the profile of the other buyer who was also circling the house and reassured our client that we had presented him to look much better than the competing party.
Our client - a successful British investment banker - was surprised as he had no idea the level of etiquette or behind the scenes communication that went on, in order for him to be viewed as the preferred buyer.
The is often the case with buyers and tenants - they are unaware that their every move is observed and judged, as is everything they don't do. There are so many intricacies that go into the buying and rental process.
For example, we have just acted for one rental client who is one of the leaders in his field, but he was very aggressive in his approach and we had to work incredibly hard to protect him from putting off the agents.
Of the 12 properties we showed him, 5 were off market, which we achieved through our carefully nurtured relationships in the industry and by persuading our contacts that he was the dream tenant. He will absolutely behave himself once he has moved in, but had he been representing himself, we know a number of the agents or discretionary landlords would have refused to rent to him.
In the past, we have gone as far as telling our clients what to wear, what to say or volunteer during the viewing, and what not to say. The property industry is people driven so behaviour and perception is absolutely critical.
Not only does the estate agent need to like you and trust you, but it's important for the landlord or seller to want to do business with you. This has become even more prevalent following events of the last 12 months, where compassion and humility have found a place in the world of commerce.
We've had many instances over the past 14 years of our clients being favoured over competing parties and us agreeing lower offers than were on the table from others, because our client gave a better impression and the landlord or seller simply preferred our position, our approach, or trusted us to get the transaction done with integrity.
The buying client who I was explaining this to was fascinated to hear how we had presented him. How we had kept in touch with the agent every few days updating him on what was happening behind the scenes at our end: what our client was thinking, what extra due diligence we were carrying out, how many other houses were still in the running, what was happening with our client's sale and so on.
The competing buyer had done several viewings, as had we, but they hadn't kept the agent updated; they would view and then go silent, and then return to the scene a week or two later. As a result, the agent and seller had more faith in us and was more inclined to entertain an offer from us - even if it was less than the competing who they perceived to be unreliable and not as committed.
An experienced search agent takes pride in the many ways we can add genuine value to our clients, and handling and navigating the etiquette is a key part of that.
We are paid to correctly read situations, adapt our approach and navigate our clients accordingly. Achieving the best and most competitive outcome is not always about exerting openly aggressive tactics, in fact quite the opposite is often much more successful."
Overseas buyers are poised but no sign of returning yet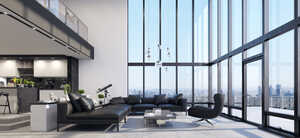 London does not appear to have lost its appeal over the long term with overseas buyers, even though we expect an 'acceptance period' will be required for non-resident buyers to accept the new 2% stamp duty surcharge coming into force on the 1st April.
A minority of overseas buyers are using travel restrictions and the resulting lack of competition to their advantage – particularly investors bulk buying – but the majority are holding off.
Those who have put off purchase plans for the time being are still eager to be kept updated with the London property market. The general consensus is they still view London as a good long term option for investment or a destination for culture and schooling.
With overseas buyers notably absent, some areas of London are looking very good value such as Belgravia, Knightsbridge and Mayfair both for buying and renting which creates opportunity for those active in these areas.
How the one percent are doing Lockdown 3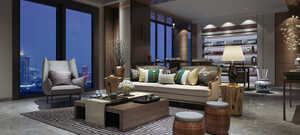 The Telegraph published an article over the weekend giving insight into how 'the ultra-rich' are handling the latest lockdown, featuring our Settling In Services.
Our Settling In team meet a multitude of requests from clients, from managing and overseeing complex moves between international residences, providing a cultural programme for household staff new to London, to sourcing and installing a grand piano for one of our tenants so their son could have piano lessons via Zoom during lockdown.
Lockdown has posed genuine challenges for clients, and our Property Management team have also been coming to the rescue to ensure that empty or rarely used properties are inspected on a weekly basis, essential maintenance and servicing continues and properties are prepared at short notice should our clients or their friends come to stay.
To read the full Telegraph article click here.
For 15 years Eccord have been trusted by private clients, family offices and international companies to provide residential property search, acquisition, relocation and management services. Our award-winning team since has successfully acquired 350 properties and manages a portfolio of more than £1.5bn of rental properties and private homes.
T: +44 (0)20 7244 4485
E: enquire@eccord.com