Market Insights January 2022
It has been a busy start to the new year for the residential property market in prime central London and we outline below the key trends we are seeing.
Our award-winning team would be delighted to discuss any property search or property management requirements you have.
Best wishes
Jo Eccles
Founder & Managing Director, Eccord
+44 (0) 20 7244 4482
jo.eccles@eccord.com
Short supply of good family houses continues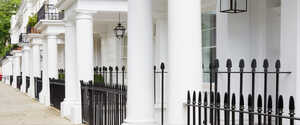 The number of new sales instructions remains low against rising buyer enquiries, and the ratio of new prospective buyers to sales instructions in London is at its highest level since the start of the pandemic.
One leading Chelsea agent valued just five properties in December, compared to 27 the year before.
The January market has opened with renewed determination from buyers and speed of exchange remains important.
Some buyers who are under offer but proceeding slowly are being gazumped and, within the first two weeks of January, many estate agents were reporting an average of three gazump situations per branch. In most cases, the seller's head was turned by a more focused buyer who was prepared to pay more and exchange quicker.
Accessing properties ahead of others remains essential, and we are giving our clients a head start by knowing about properties off market, as soon as they are valued or when an existing buyer is being too slow.
One example is a significant St Johns Wood house we showed to clients off market back in November, this head start gave them time to commission critical due diligence such as tree survey and heritage report, before facing competition from another buyer.
Decisiveness is important and buyers, particularly at the super prime level of £15m upwards, can often exchange within 7 days or less when needed. Therefore assembling a team of solicitors, bankers, and surveyors who can work quickly is critical in competitive bidding situations
Discretionary buyers are returning, alongside needs based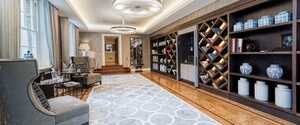 The 'needs based' buyers we are acting for remain those who have decided to buy rather than rent, upsize, or return to London from the country for work or new schools. The £5m - £12m price bracket remains the busiest.
Alongside this, we are seeing international buyers – mainly from Europe – seeing to acquire properties for grown up children or to use themselves when they are in London. Outside space is less important to these buyers, so there is more to choose from and negotiation to be achieved.
At the super prime level, our clients are more discretionary. Many have had very successful Covid years or are entrepreneurs who have experienced significant wealth events through the sale of a company. They are choosing to invest in central London and benefit from the predicted capital growth over the coming 5 years.
Rental demand remains strong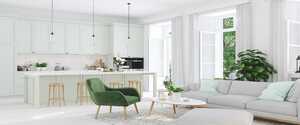 After 15 consecutive months of declines, London rents swung back into positive territory in Q3 of last year and Knight Frank's index for October 2021 showed the highest rate of rental price inflation in over a decade in the capital (since March 2011).
Similar to the sales market's lack of supply supporting prices, in 2021 there were 68% fewer rental properties available than in 2020 and 38% less than in 2019.
(To give context however, average London rents are still approximately 5% lower than they were at the start of the pandemic.)
The supply shortage has continued into January. Our property management team, who manage a portfolio of nearly 200 properties for domestic and overseas landlords, are renting out properties within a matter of days, usually at asking price or above.
In the house rental market, tenants are renewing their tenancy agreements further ahead of time than normal. Some tenants are requesting to renew tenancies which don't expire until the summer, as they have looked around and have seen how limited the supply and choice is.
Tips for buyers facing competitive bidding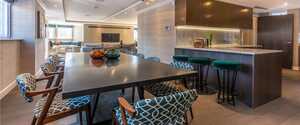 Please see below an article from yesterday's Sunday Times (NB subscription firewall) with tips from me and other experts on how to get ahead of other buyers.
https://www.thetimes.co.uk/article/house-buying-tips-how-to-schmooze-a-seller-cwqcj3xz3
What's in store for luxury property in 2022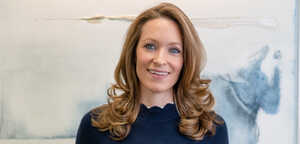 Eccord is a founding member of the Luxury Property Forum which promotes the advancement of the luxury property industry. I was delighted to be one of the panellists on the first webinar of the year, alongside Lucian Cook from Savills and other esteemed leading experts in the luxury property industry.
If you would like a link to the recording, please let us know.
For 15 years Eccord have been trusted by private clients, family offices and international companies to provide residential search, acquisition, relocation and property management services.
Our award-winning team since has successfully acquired 400 properties and manages a portfolio of more than £1.5bn of rental properties and private homes.
T: +44 (0)20 7244 4485
E: enquire@eccord.com