Market Insights July 2021
Please see below our July Market Insights. Activity levels have remained consistent with recent months, especially in the prime end of the market for both rentals and purchases.
If you are considering your options or have any central London property requirements, please contact us and we would be delighted to discuss these with you.
Best wishes
Jo Eccles
Founder & Managing Director, Eccord
+44 (0) 20 7244 4482
jo.eccles@eccord.com
Shortage of stock and sellers can't find onward purchase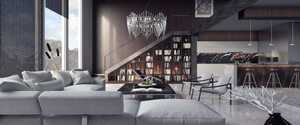 The £5m - £12m price bracket remains busiest and continues to be driven by domestic buyers. The major challenge they face though is lack of supply.
Many sellers are struggling to find onward properties so we have seen a number of them withdrawing from sales, unwilling to exchange contracts without finding and securing their next home.
Low interest rates are still compelling long term renters to enter the market. We have worked with various clients over the past 12 months who have each been renting for 5 - 10 years and have now been enticed to buy a home or London base because mortgage and lombard lending rates are so attractive.
Loan to value ratios have become higher in line with borrowing appetite and many of our clients are paying just 10% – 20% equity, with loan sizes of £5m - £10m becoming increasingly common, even when they can easily afford to pay cash.
Accessing the off market layer of properties and having the industry relationships to uncover or create purchase opportunities remains key. One of our current clients had been actively searching in the £10m price bracket for 2 years. Within two viewing tours we had shown them a number of off market houses they were not aware of, one of which we have secured for them.
Demand for super prime rentals increasing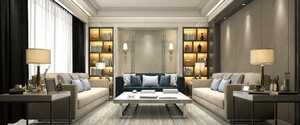 We have seen demand for super prime rental homes increase this month as families seek to secure a property and get settled ahead of the new school year in September.
One super prime house in Knightsbridge, which we manage for a British landlord, has received two rental offers of £19,000 and £22,000 per week. Both tenants were families with children starting at schools locally.
In nearby Belgravia, another property we manage for a separate British family was due to be sold as our existing tenant was moving out, but an exceptional rental offer of £25,000 per week was made at the last minute which our landlord has chosen to accept. Again, the tenants have children in schools nearby.
Refurbishments also continue to drive prime and super prime rentals and we had new tenants move into a one of our properties last weekend, paying £10,000 per week while they refurbish their home nearby.
At this level of the market, tenants are seeking best in class, immaculate and fully furnished properties and exceptional property management service levels, which our experienced and capable team are proud to provide.
In the mid-market, the family house market is moving very quickly and the houses we manage in areas such as Fulham, Chiswick and Notting Hill have all have rented on the first viewing at full asking price.
Another trend we have also noticed is more tenants bringing pets with them and landlords needing to be open to accepting this as a request.
Giving homeowners peace of mind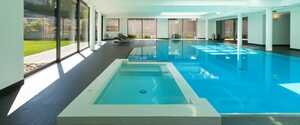 In the days following the extremely heavy rain and flooding two weeks ago, our property management team promptly visited more than £200m of properties for our clients to check their condition and arrange swift repairs for those which were affected.
In one case, a clients' housekeepers called to report significant flooding in the basement. Within 15 minutes one of our team was at the property, had shut off the electrics, called the fire brigade and was helping move all personal possessions to the floor above to avoid water damage. Our clients had just gone away on holiday and were so relieved to have our management service in place.
Our Home Management team manages homes which are lived in full time and also empty properties for clients where London is not their full time base. In each situation we are relied upon to keep their properties in peak condition and running efficiently, giving peace of mind that everything is taken care of 24/7.
For 15 years Eccord have been trusted by private clients, family offices and international companies to provide residential search, acquisition, relocation and property management services. Our award-winning team since has successfully acquired 350 properties and manages a portfolio of more than £1.5bn of rental properties and private homes.
T: +44 (0)20 7244 4485
E: enquire@eccord.com