Market Insights July 2022
Please see below some of the themes we are seeing in the prime central London property market.
Please see below some of the themes we are seeing in the prime central London property market this summer.
Best wishes
Jo Eccles
Founder & Managing Director, Eccord
+44 (0) 20 7244 4482
jo.eccles@eccord.com
Buyers shying away from large refurbishments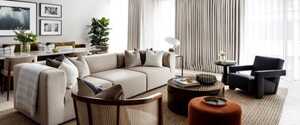 Despite a lot of the re-sale market being properties which require work, we are seeing more and more of our buying clients shy away from large scale refurbishment projects.
Rising construction costs and supply chain delays are making buyers cautious. For those prepared to undertake major works, we are advising our clients to do their sums carefully and build in timescale and budget buffers.
Tender processes are more challenging and we have heard of some of the large construction companies refusing to submit detailed tenders, or quoting a minimum £1,000 per square foot at the initial pitch stage.
We purchased a house for a client just under £10m in Notting Hill two years ago and, at the time, he was excited about the prospect of personalising the house and building a bespoke gym and pool basement complex. However, he has now decided to sell the house (having made a significant enough profit) and instead buy a property which is already refurbished for nearly £20m.
This is a perfect example of buyers wanting immediacy and to avoid the effort and decision making that goes into a successful refurbishment. For those willing to undertake this effort, they should find themselves with a very desirable property at the end of it – assuming their taste is on point.
Significant rental supply shortage continues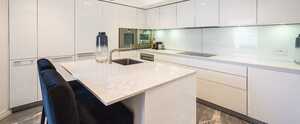 Supply of rental properties remains extremely low across all price ranges.
In the first quarter of this year, the number of London rental listings on one of the main online portals was 45% lower than the five-year average. And in June, reports showed leading estate agencies registering an average of 93 new rental applicants per branch, against having an average of 11 properties available for rent.
Greater regulation costs and the end of mortgage interest tax relief in 2020 has caused many landlords to sell or consider selling their rental homes and cash in. For those who bought after 2014 though, many have not seen enough capital growth to sell (particularly flats with no outside space) and are taking the decision to hold on to the property rather than sell for a loss.
For landlords seeking new tenants, they are enjoying higher rents and our rental team are negotiating longer term tenancies, building in annual rent increases of up to 8% for subsequent years in some cases.
For landlords who already have tenants in place, we are navigating them through the delicate balance of increasing the rent without losing a good existing tenant.
Unlike most letting agents, Eccord doesn't charge renewal fees. This means our landlords benefit from significant increases in their net yield when tenants stay beyond one year, so longevity of tenancy is an important consideration.
Super prime insulated from affordability factors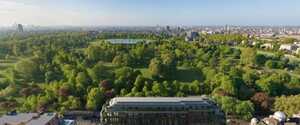 Whilst our clients are sensitive to the cooling effects on the market, appetite for best in class, super prime trophy homes remains strong – as we are seeing across other asset classes too, such as art, wine and cars.
In the first half of 2022, there were 61 exchanges above the £10m which is the highest H1 tally in over ten years.
One example is an extremely rare 7,000 sq ft Notting Hill house laid out over just four floors with direct access to a communal garden. We were one of only a handful of leading buying agents invited to view due to the seller's high profile. Within two weeks there were three competing buyers offering over £20m.
In the new build market, buyers are becoming increasingly aware of the limited number of genuine trophy apartments remaining, alongside an extremely thin pipeline of upcoming new developments.
One Mayfair new build scheme sold 10 apartments in the first half of this year, all between £15m and £40m. Another central London scheme launched their first show apartment which sold within 24 hours.
Domestic appetite is driving a lot of the demand, but international demand is returning too.
Super prime buyers are needing to be decisive and ensure they have access to the best properties and meaningful pricing intelligence.
Mainstream market is more sensitive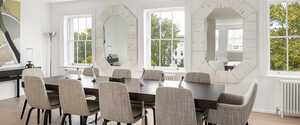 The sub £10m market is very fragmented. Some properties are seeing almost no appetite, for example apartments under £3m without outside space, or tall narrow townhouses with small gardens.
Demand for lateral space and large gardens remains strong however, and these continue to be central requests in our client search briefs.
We are seeing some sellers holding firm on prices and refusing to accept cooling demand. Recent figures show that 53% of homes in London which have been listed for sale for more than ten weeks have not reduced their asking price.
We attribute this to a lot of discretionary sellers and also to estate agents unwilling to have tough conversations with their clients as they fight to keep hold of instructions which are so thin on the ground.
Our advice to sellers is to ensure they are pricing correctly if they want to avoid becoming stale on the market, and to present their properties as beautifully as possible, including investing in furniture staging where necessary.
Eccord named as top buying agent by Chambers & Partners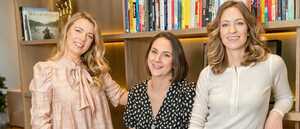 Our search & acquisition team is honoured to have been named as one of the UK's leading 'high net worth' buying agents by Chambers & Partners.
The rankings are based on market reputation and feedback from interviews with other leading private client advisors such as private banks and law firms.
We take immense pride in the expert advice, access to unique properties and discretion we bring to every client search and it's a privilege to be recognised by such a prestigious industry accolade.
For 16 years Eccord have been trusted by private clients, family offices and international companies to provide residential search, acquisition, relocation and property management services.
Our award-winning team since has successfully acquired 400 properties and manages a portfolio of more than £1.5bn of rental properties and private homes.
T: +44 (0)20 7244 4485
E: enquire@eccord.com