Market Insights June 2021
Please see below our June Market Insights.
Alongside acquiring and managing properties for our clients, this month we celebrate our 15 year anniversary as a company.
Our passion for what we do remains unwavering. We have spent the past 15 years refining our processes, advancing our market intelligence and protecting the invaluable relationships we have within the market - all of which make us the company and team we are today.
Thank you to those who have chosen to support us and relied on us to deliver the results and expertise you required. We are proud of our many client testimonials, collated over the years, and we owe our success to the trust we have earned from our clients and the industry as a whole.
We remain at your service.
Best wishes
Jo Eccles
Founder & Managing Director, Eccord
+44 (0) 20 7244 4482
jo.eccles@eccord.com
More than a third of property transactions selling for asking price or above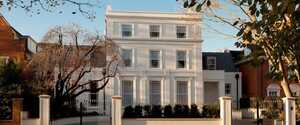 The property market remains strong, and more than a third of the properties sold in January and those agreed in April and May were at asking price or above, according to separate reports from Rightmove and Propertymark.
Other recent statistics show there are now an average of 20 buyers for every available property on the market – making the need to access off market properties even more significant.
Our role as buying agents is using our 15 year track record to our clients' advantage to elevate their status and get them to the front of the queue. We provide them with price analysis and transparency on values, demonstrating whether we should be aggressively negotiating down the price, or paying the asking price – or above – to quickly secure the property before anyone else.
We have had to rescue searches for a number of buyers who have come to us where they have been too aggressive in their negotiations and fallen out of favour with sellers and agents, or those who haven't had the confidence to be decisive enough and offer what was needed.
Pricing is critical and good properties which are sensibly priced are achieving multiple bids in many cases. However, those properties which were too ambitiously priced at the outset are struggling, leaving sellers exposed to lowball offers and having to chase down the price.
The end of the stamp duty holiday – what next?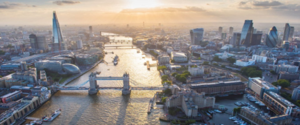 Whether or not the end of the stamp duty holiday slows down some of the demand remains to be seen, but in the prime and super prime market, it has been a 'nice to have' £15,000 saving rather than a driving factor.
Activity is still largely being driven by domestic buyers who are already based in the UK. But we are seeing the most motivated international buyers starting to arrive and we have just agreed our first overseas buyer purchase since last year's lockdown.
Our clients had flown to London specifically to acquire a London base and we expect pent up international demand to gather measured pace over the coming months, assuming travel restrictions ease post 19th July.
Alongside this, we believe domestic demand for large family houses will continue, particularly in the most competitive £7m - £15m price bracket.
Entrepreneurs who have successfully sold their companies over the past 18 – 24 months are starting to focus on moving out of rented homes into purchased or they're upsizing, with budgets of typically £20m.
Jo Eccles - 60 second interview with CityWealth Magazine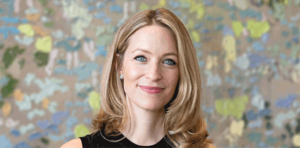 I was interviewed this month by CityWealth Magazine – a "60 seconds interview with…".
We discussed everything from my day to day role, why no two searches are ever the same, what are the UHNW 'must haves' right now and my top location picks for 2021.
To read the interview click here.
Our new address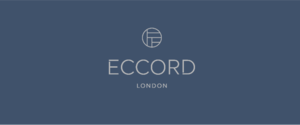 We are delighted to have moved into our new office on Sloane Square. Please note our new address for your records and we would be delighted to arrange a meeting to discuss any requirements you may have.
Eccord
56 Sloane Square
London SW1W 8AX
For 15 years Eccord have been trusted by private clients, family offices and international companies to provide residential search, acquisition, relocation and property management services. Our award-winning team since has successfully acquired 350 properties and manages a portfolio of more than £1.5bn of rental properties and private homes.
T: +44 (0)20 7244 4485
E: enquire@eccord.com