Market Insights June 2022
Please see below some of the themes we are seeing in the prime central London property market.
The team and I would be delighted to discuss any property search, acquisition or property management requirements you might have.
Best wishes
Jo Eccles
Founder & Managing Director, Eccord
+44 (0) 20 7244 4482
jo.eccles@eccord.com
The heat is coming out of the market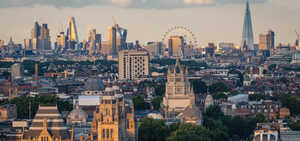 After months of frenzied buying, competitive bids and a race to secure low interest rates, we have seen the pace of the market slow down over the past few weeks.
This does not mean prices are falling, but it does mean buyers are taking their time with decision making.
This has been evident with a number of superb houses which have been launched to the market but failed to sell as quickly as expected. Either they require work – which many buyers are keen to avoid due to escalating costs and supply chain delays – or the property layout requires targeting quite a specific buyer.
One key factor – particularly in the £5m - £15m price range – is cheaper mortgage rates no longer being on offer, so the rush to secure a property at a low borrowing rate is no longer a driver.
Properties which have been opportunistically priced are taking longer to sell and we would advise any seller at this time to be mindful. Buyers will still recognise and pay a premium for best in class, but correct pricing is key to avoid sitting on the market and standing out.
Demand remains strong for trophy homes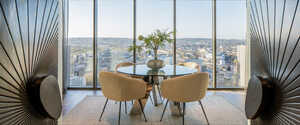 At the super prime + £20m level, appetite remains for trophy homes, which has been evident in recent transactions, particularly in the new development market.
The amenities and service levels in some branded schemes now comfortably rival a 5 star hotel experience. This has attracted buyers who would previously have stayed in a hotel when in London, and those who are embracing the return of global travel and looking for a serviced, lock up and leave proposition.
Many of these buyers are living elsewhere in the UK and are now keen to embrace London life and everything it is has to offer. The succession of the RHS Chelsea Flower Show, tennis at Queens and Wimbledon, Masterpiece Art Fair and more has showcased how well the London scene has bounced back – and wealthy buyers want to enjoy it.
The flight to inflation linked assets or dollar's strength against the pound have been factors in some buying decisions, but most of them are being spurred by a desire to invest in a trophy home with wow factor and rarity factor, which they can enjoy with family and friends.
The good news for those in the UK who are ready to buy now is less competition from overseas buyers who would normally be seen at this time of year, as highlighted by UK Heathrow Airport passenger numbers – a key yardstick of overseas visitors to the UK – which is still a fifth down on pre-pandemic levels.
Off market transactions remain high and connections and good buying etiquette is essential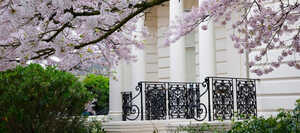 Despite the heat coming out of the market in recent weeks, the number of properties selling off market remains high – in our case nearly 50% of our acquisitions – so strong market contacts and good buying etiquette remain essential.
For example, we were invited to view an incredibly rare off market 7,000 sq ft communal garden house in Notting Hill this week, by the representative of the high profile owner. Only six people have viewed it. We were chosen because we acquired a house last year from another very high profile seller who was using the same representative.
The transaction last year was never reported in the press, and the representative trusts our discretion and the calibre of equally discreet clients we represent.
Now more than ever, track record in the market and relationships with individual seller representatives – alongside estate agents – is paramount when putting together off market transactions.
Equally, the impression left on sellers is critical. We recently agreed the purchase of a stunning Bloomsbury property for a client, who we advised to write a hand-written letter to convey just how much they fell in love with the space. Their budget was fixed and they couldn't increase, so we had to rely on our buyers being absolutely genuine.
We were informed that the letter brought the seller to tears and our offer was subsequently accepted at a lower price, as handing over the baton to the right buyer who would cherish the space was so important to the seller.
Eccord in The Times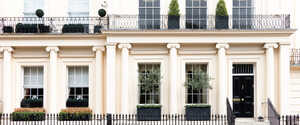 We were delighted to give our insight on what constitutes a mansion in The Times last week, focusing on 'The 30 best mansions on sale in Britain'.
Our team are fortunate and privileged to view, acquire and manage some of London's most exclusive homes and we have detailed insight into the inner workings of properties at this level.
Here is a link to the article (subscription required to access).
For 16 years Eccord have been trusted by private clients, family offices and international companies to provide residential search, acquisition, relocation and property management services.
Our award-winning team since has successfully acquired 400 properties and manages a portfolio of more than £1.5bn of rental properties and private homes.
T: +44 (0)20 7244 4485
E: enquire@eccord.com