Market Insights March 2021
Please see below our March Market Insights.
Competitive demand from domestic buyers remains strong and many house price growth forecasts have been revised up in recent weeks, alongside Savills formally declaring the bottom of the market.
There is demand and supply imbalance for family houses in the most popular areas of London and this month we showcase one of our latest house acquisitions to demonstrate the 'off market' challenges which buyers currently face – whether they're aware of the complexities of the market or not.
If you are looking to buy or rent, or a have a property you would like managed, please don't hesitate to contact us. Our acquisition and property management teams would be delighted to discuss your requirements.
Best wishes
Jo Eccles
Founder & Managing Director
+44 (0) 20 7244 4482
jo.eccles@eccord.com
Competitive bidding and the bottom of the market declared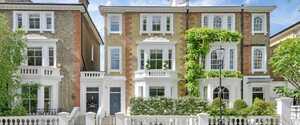 The prime London property market has continued to prove its resilience, despite still relying heavily on domestic buyers.
The most competitive price bracket in London by far is £5m - £8m which is being driven by domestic buyers upsizing to family houses.
We have seen the return of competitive bids and we estimate approximately 30 – 40% of the best houses are being sold off market, with only selected buyers even being invited to view in some cases.
We are seeing a mindset of some buyers trying to find a property themselves, as they are being shown some 'off market' properties directly. But many are unaware of just how many off market opportunities there are if they are properly represented.
So much so that in some of the competitive bidding scenarios we have faced in recent months, only buyers using a buying agent were shown the property. This emphasises the importance of being professionally represented in a competitive market and being able to successfully secure your property of choice for the lowest price.
The buoyancy of the market has caused many leading research teams to upgrade their house price growth forecasts and Savills has just publicly declared the bottom of the market.
Demand is being driven by various factors including cheap mortgage rates (and the concern that they may soon increase which will make mortgages more expensive), inflation expectations, the stamp duty extension and the desire to move and get settled before the new school year in September. As a result, domestic demand for good houses in the most popular locations is showing no signs of wavering.
Where properties are priced correctly, agents are reporting up to 28 viewings in the first two weeks of marketing and sealed bids after that, demonstrating the competition that buyers are facing.

Stamp duty surcharge comes into effect for non-resident buyers tomorrow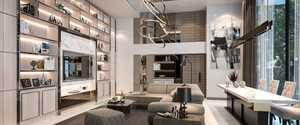 As of 1st April, non-resident buyers will have to pay an extra 2% SDLT surcharge. We have seen some overseas buyers rush to do transactions ahead of the change, but not many.
Most of the overseas buyers we work with are buying for themselves and their families, so coming to view the property and waiting to find the right one is more important than rushing the decision to save 2%.
As with any stamp duty change, it will remain to be seen whether the 2% is absorbed by the buyer, or by the seller through a lower sales price. In certain areas of London, sellers are able to hold out for domestic buyers who might pay more as they're not affected by the 2% surcharge. But within internationally driven locations, sellers might need to be more flexible.
Off market Notting Hill house secured for private equity buyer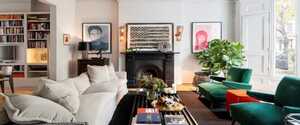 Our acquisition team have just exchanged contracts on a house in Notting Hill for a private equity client. The transaction is a perfect example of the off market layer that many buyers are not aware of or are unable to gain access to.
Despite being in one of the most sought after areas of Notting Hill, the house was shown 'off market' to only three buyers, as the owners were very conscious about the risks of having buyers come into their home due to Covid.
After the viewings, all three buyers requested a second viewing. But the vendors decided they were no longer comfortable with more visits and said they would take the house off the market and launch formally once the vaccination programme was more advanced.
However, we worked with the selling agent and offered to have a doctor perform a rapid Covid test on us and our client on the doorstep ahead of a second viewing, if that would make the owner feel more comfortable.
The owners agreed to allow us a one-off second viewing and we agreed the purchase for our client.
He was delighted as we were able to secure his preferred house when no other buyer was allowed in, and we have agreed completion within the stamp duty holiday extension.
Had the house been launched to the open market later this year, we are certain it would have sold for more than we paid for it.
For 15 years Eccord have been trusted by private clients, family offices and international companies to provide residential property search, acquisition, relocation and management services. Our award-winning team since has successfully acquired 350 properties and manages a portfolio of more than £1.5bn of rental properties and private homes.
T: +44 (0)20 7244 4485
E: enquire@eccord.com