Market Insights March 2022
We continue send our thoughts to everyone affected by the Ukraine situation.
Any long-term impact on the London property market remains to be seen. Russian buyers have not dominated demand for quite some time and in the immediate term we have not had any buyers change their plans to buy or reduce offer level amounts in response.
If you are looking to buy or rent, or you have a rental property you would like managed, please don't hesitate to contact me or our award-winning team.
Best wishes
Jo Eccles
Founder & Managing Director, Eccord
+44 (0) 20 7244 4482
jo.eccles@eccord.com
Demand still outweighs supply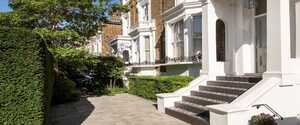 Demand still outweighs supply and the reported number of prospective buyers in January was 72% above the five-year average, whereas new sales instructions were down by 12%.
Unusually, the rental market is tracking the sales market – sales and lettings tend to follow opposite paths – and tenants face similar shortages. Stock levels were down 67% versus January last year and new rental instructions fell by 29%.
For our buying and relocation clients, the market is extremely challenging. 70% of the buying clients we've represented over the past 12 months have tried searching themselves unsuccessfully before appointing us. Many aren't being shown off market properties, they are bidding too low and missing out, or are not being decisive enough to secure the property they want.
Despite the low stock levels, we have had an exceptionally busy start to the year and in the first quarter of 2022 we have exchanged on £47m of purchases for our clients.
Our acquisition team are having to work twice as hard to deliver the results our clients have come to expect from us, but our exhaustive and rigorous search process and 15 year relationships and track record are making this possible.
Highlighting the valuable relationships we have built across the market, we received the below from one of the leading Chelsea estate agents, from whom we purchased an off market house for a client of ours:
"I don't know how often you interact with other buying agents, but it is genuinely like night and day working with you.

Thank you so much for being perfect picture of professionalism and efficiency."
The relocation market is emerging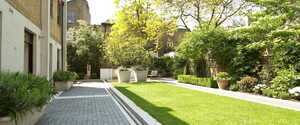 The relocation market is picking up and one global media company we work with is relocating five senior executives to London over the next 12 months, showing their commitment to their London presence and growth.
For every rental search, we have faced competition from equally senior executives from other companies and the negotiations have been fierce.
For the best family houses, tenants are having to commit after viewing just one or two properties and, in one case, we were competing with six other asking price offers.
There are glimmers of more rental supply coming through, as some would-be-sellers choose to hold onto their properties and gain from expected price rises, rather than sell now.
International buyers returning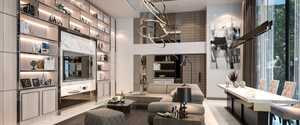 Typically 80% of the clients we represent already live in London and, over the past two years, the majority have been searching for larger family houses with good outside space.
In the last four weeks however, we have had a 40% increase in enquiries from international buyers, mainly from Europe, the USA and Singapore. In most cases they are buying a turnkey London base either for themselves or grown-up children.
Outside space is less important to these buyers, so houses with little or no outside space are now selling to these buyer profiles. For those seeking an apartment, a porter or concierge is essential.
These buyers have mostly had long term intentions to buy and ease of travel, exchange rates and plans for family use are now driving these intentions forward.
For 15 years Eccord have been trusted by private clients, family offices and international companies to provide residential search, acquisition, relocation and property management services.
Our award-winning team since has successfully acquired 400 properties and manages a portfolio of more than £1.5bn of rental properties and private homes.
T: +44 (0)20 7244 4485
E: enquire@eccord.com