Market Insights March 2023
Please see below our March Market Insights, outlining the key trends that have emerged in the prime central London property market this month.
We're honoured to have been recognised once again by Spear's Magazine as one of the top London buying agents for high net worth individuals.
As always, the team and I would be delighted to discuss any property search, acquisition or property management requirements you may have.
Best wishes
Jo Eccles
Founder & Managing Director, Eccord
+44 (0) 20 7244 4482
jo.eccles@eccord.com
Spring supply not yet materialised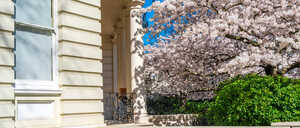 Ordinarily we would see estate agent valuations taking place at this time of year, with a view of launching the property to the market post-Easter. But agents are reporting 17% fewer valuations compared to this time last year and we expect 'on market' stock levels to remain constrained.
Against this, buyer demand for best in class, turnkey family houses in central London remains strong, despite events in the wider economy. As mentioned last month, this is being driven by the need to move for secondary school places or where clients have had a wealth event and are ready to step up to a new echelon of property value.
For the best – and sensibly priced – houses, some are going under offer after the first viewing. We have just agreed the purchase of a family house for a client searching across Fulham, Putney and Chiswick and the speed and strength of competition was particularly evident in these areas.
Buyers across all price brackets face two key challenges. Firstly, in finding high quality properties in a fragmented and undersupplied market, and secondly, in negotiating a fair and realistic price based on sound comparables.
The discretionary nature of many prime central London sellers means the gulf between buyer and seller expectations can be difficult to bridge, with sellers holding out for unrealistic prices that often don't stand up to scrutiny or comparable evidence.
Impact of the volatility in the banking sector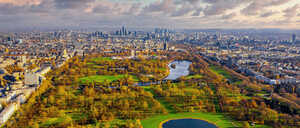 The speed at which the banking crisis has emerged has caught most by surprise, but swift action to stabilise the market means so far, needs driven buyers are proceeding as planned.
They continue to be motivated by factors such as school places, the desire for more space, or long term tenants deciding to buy as a result of their landlord selling. We have a number of new buyers lined up to start their search after the Easter break, despite the wider news headlines.
With discretionary buyers, we are seeing early signs of some moving to the side lines for the time being, waiting to see if prices soften. However, in our experience of other volatile times and banking sector job losses, high net worth homeowners are more likely to heavily rein in lifestyle-driven discretionary spending, such as personal training and ski holidays, before selling their family home.
Landlords are seeking sales valuations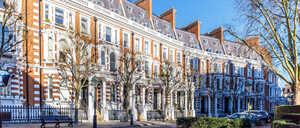 A number of our buy to let landlords who acquired their properties after the peak of the market in 2014 are reluctantly considering the prospect of exiting at a loss and are seeking valuations with a view to selling in the next 12 – 24 months.
Landlords remain very cost conscious, having faced over the winter months rising repair costs, issues with damp and mould – caused by high utility bills and tenants opening their windows less – and greater demands from tenants who are spending more time at home and have higher expectations for the smooth running of their rental property.
Landlords are also conscious of looming energy efficiency regulation that will require them to achieve an EPC 'C' rating by 2025 in order to let their property to new tenants. Many will face significant expenditure on upgrades to bring it up to the required standard, and those owning listed properties face an even greater challenge.
Net yields remain low and with little prospect of meaningful capital growth over the next three years, landlords are re-evaluating and deciding whether to reduce and consolidate their portfolios when existing tenancy agreements expire.
Whilst the frenzy and heat has come out of the rental market, tenant demand continues. Of the tenancies we manage which are due to come to an end between April and July this year, 90% are renewing and we are achieving 5 – 9% rent increases, saving our landlords having to pay renewal fees which would otherwise be due if renting out the property through a traditional letting agent.
Eccord is named as one of London's top buying agents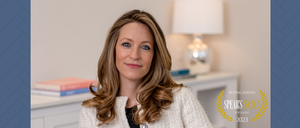 We're honoured to have been named by Spear's Magazine's as one of London's top buying agents for the high net worth individuals of today.
The Index is compiled following detailed research on the best private client advisors, wealth managers, lawyers and property advisers, based on peer reviews, interviews, analysis and data. Our team is described as having a "gleaming reputation for discretion, honesty and insight" – something we've worked incredibly hard to earn over the years among our clients and industry contacts.
We genuinely love what we do and are honoured to be recognised once again by such a trusted authority in the private client world.
For 16 years Eccord has been trusted by private clients, family offices and international companies to provide residential search, acquisition, relocation and property management services.
Our award-winning team since has successfully acquired over 400 properties and manages a portfolio of more than £1.5 billion of rental properties and private homes.
T: +44 (0)20 7244 4485
E: enquire@eccord.com