Market Insights May 2021
Please see below our May Market Insights.
If we can assist with any London property requirements, please don't hesitate to contact us and we will be delighted to help.
Best wishes
Jo Eccles
Founder & Managing Director, Eccord
+44 (0) 20 7244 4482
jo.eccles@eccord.com
International relocations starting to return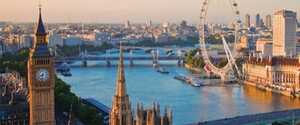 We have seen the first signs of the relocation market returning and our acquisition team has just been appointed by a global media company to handle the relocation of one of its senior employees to London. This is one of the first relocations we have seen since the pandemic started and others are being confirmed for the coming months.
International moves can be complex and our Settling In team recently provided a departure service for a client's London residence who had relocated elsewhere. Our client was based 13 hours ahead of London and our Settling In team worked closely with them, their corporate global mobility manager, PA and property manager to coordinate the departure and ship their high value art collection, extensive fine wine collection, couture wardrobe and grand piano.
This included sourcing and overseeing third party contractors to manage a redecoration, removing extra wardrobe fittings and sourcing new doors, arranging charity donations for unwanted items and managing a full clean of the property to ensure it would be returned per the tenancy agreement and to the landlord's complete satisfaction.
In the final moving week, our team were on site coordinating the moving crew, private security teams and contractors, whilst ensuring all couture pieces were packed safely according to their size and various international destinations - this included packing designer handbags and shoes for extra protection. They also arranged a wine expert to assess and pack the wine collection ready for customs.
Property management – going the extra mile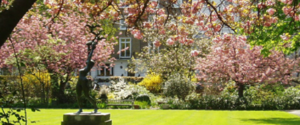 We have just been appointed to manage two private residences in central London for a British client of ours. Both houses, worth £35m and £65m, have been entrusted to our property management team to ensure they are cost effectively, proactively and transparently managed.
As part of our Home Management service, we put in place and implement a detailed preventative maintenance schedule, to give our homeowners peace of mind about the running of their home and keep their property in peak condition.
On the Rental Management side of our team, our property managers are handling the demands that come with prime and super prime rental properties.
For example, in one super prime house we manage for a landlord which rents for £45,000 pcm, our senior property managers spent more than 10 hours in total negotiating 143 items on the check-out report for the deposit.
For another super prime tenant, we arranged 22 contractor visits over a 3 week period to ensure the property was up to standard by the time he fully moved in.
Going the extra mile is required now more than ever.
Jo Eccles interviewed for Barclays Private Bank's property podcast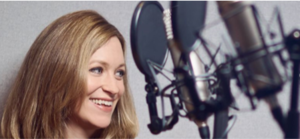 I was recently invited to be on the property panel for Barclays Private Bank's 'Real Estate Realities' podcast.
The series focuses on global property insights and invites experts in their field to be interviewed about the trends and behaviour happening on the ground.
Hosted by property journalist Zoe Dare Hall and including Sophie Chick, Head of Department for World Research at Savills, we discussed the London prime property market one year on from lockdown, and compared it with the Paris property market.
Please click here to listen.
For 15 years Eccord have been trusted by private clients, family offices and international companies to provide residential property search, acquisition, relocation and management services. Our award-winning team since has successfully acquired 350 properties and manages a portfolio of more than £1.5bn of rental properties and private homes.
T: +44 (0)20 7244 4485
E: enquire@eccord.com