Market Insights November 2021
Please see below our November Market Insights, sharing the property trends we are seeing in prime central London.
In addition, this month, I am delighted to announce being named 'Property Advisor of the Year' by Spear's Magazine. The award is one of the most closely followed in the private client advisory industry, naming the leading property, legal and private banking advisors.
If you are planning to buy a property in prime central London, or require property management services, please don't hesitate to contact us.
Best wishes
Jo Eccles
Founder & Managing Director, Eccord
+44 (0) 20 7244 4482
jo.eccles@eccord.com
Record rental portfolio achievement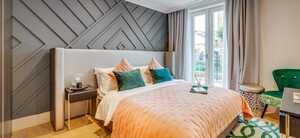 We were appointed by a new client, introduced through an existing family office client, who had invested in a boutique development of 13 apartments in south west London.
The Eccord property management team oversaw the rental and management of the portfolio and we successfully advised our client on pricing and marketing strategy to prevent oversupply and ensure competitive bidding.
Our dedicated and proactive rentals team secured asking price or above on every tranche of flats, within a week of launching them. This could not have been achieved without our detailed market knowledge and relationships in the area.
Our team manage more than 200 rental properties and private homes across prime central London and we would be delighted to discuss any requirements you may have.
Buying demand continues to soar despite low stock levels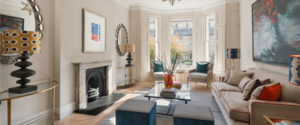 Stock shortages are significantly impacting the market and the number of houses available for sale are down more than 50% compared to the average levels over the last five years. (Flats are down 15%).
In terms of prices, reports show that houses sold in the last three months achieved on average 7% more than in the same period last year.
Looking forward, expected London house price growth is approximately 8% in 2022 and up to 35% over the next five years.
Buyers are having to be decisive, and those focusing purely on historical sales data with no recognition of strong competition or lack of stock are finding themselves underbidding and missing out on good properties in some cases.
In the mid-market, the £5m - £10m price bracket for houses remains one of the most competitive and 35% of the properties we are acquiring for our clients in this price range are off market or 'pre-market'.
For some of the most highly sought after properties, the objective is to fight off the competition and secure a fair market price, factoring in healthy long term growth prospects.
Not all properties are being fought over though. There are some instances where a property has been mis-priced initially or become stale in the market, leading buyers to incorrectly assume it's flawed. We have secured some exceptional opportunities for clients in these situations, where our clients mistakenly ruled out the property or never went to view in the first place.
Super prime is active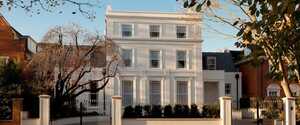 Super prime buyers are out in force too. In 2021 we have seen a 90% increase in the number of buyers we are representing between £15m - £30m, versus the last three years.
All of our clients at this level already live in the UK and are either renting and looking to buy, upsizing, or buying a trophy home in London to add to their existing property holdings.
Developers are reporting the same, with one developer having agreed 13 sales above £20m within a recent seven week period.
Requirements for lateral space and unique, trophy homes are at the forefront of requirements.
Nearly 70% of super prime properties are off market and, with many sellers being extremely discretionary, these transactions can be very delicate and complex to piece together and manage to exchange and completion.
Jo Eccles named 'Property Advisor of the Year'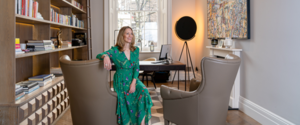 I was honoured to be named 'Property Advisor of the Year' 2021 by Spear's Magazine who is one of the leading authorities in the private client industry.
The judging panel – who were all leading prime and super prime property lawyers – commended our off market track record and ability to orchestrate and put together transactions, to achieve otherwise unachievable buying opportunities and outcomes for our clients.
Having advised clients for more than 15 years and acquired close to 400 properties, it is a genuine honour to receive such a prestigious accolade.
For 15 years Eccord have been trusted by private clients, family offices and international companies to provide residential search, acquisition, relocation and property management services.
T: +44 (0)20 7244 4485
E: enquire@eccord.com