Market Insights November 2022
The London prime property market continues to be incredibly fragmented and we outline below some of the themes we are seeing.
The team and I would be delighted to advise on any property search, acquisition or property management requirements you might have.
Best wishes
Jo Eccles
Founder & Managing Director, Eccord
+44 (0) 20 7244 4482
jo.eccles@eccord.com
Sellers favouring credible buyers over higher offers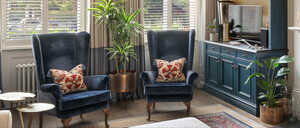 The prime central London market remains extremely fragmented, with prices and activity varying according to location and individual seller circumstances.
Needs based and cash rich buyers are the most active, and houses continue to outperform apartments, with the number of houses under offer up 38%, compared to apartments which are down 12%.
Buyers are sensibly wary of navigating the market alone. They are conscious they might not be seeing the whole market and they want peace of mind that they are securing value for money.
Certainty and credibility are paramount and this month we have transacted on four purchases with values ranging from £2m to £21m – in all four cases the sellers accepted lower offers from our clients as they valued certainty versus holding out for a potential higher offer from a less credible buyer.
In a market with delicate sentiment, the role of a good buying agent has never been more powerful; we are representing and vouching for buyers who we have vetted and are putting our reputation on the line for. In doing so, our clients are prioritised, given access to wider choice of properties and their offers are taken more seriously.
Press reports and 'on the ground' are not aligned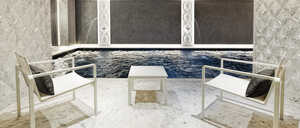 We are frequently being asked what's really happening, as buyers are feeling overwhelmed by news reports and headlines, which are often not fully reflective of the experience many of them are having on the ground.
Yes, dollar buyers are active, but they are predominantly those who had already been circling the market and were seriously considering buying in London prior to the mini-budget and subsequent fall of the pound against the dollar. As opposed to brand new buyers who had no prior plans to acquire a property in London.
For domestic buyers spending in excess of £5m, we have seen sealed bids for the best houses located near leading schools, area price per square foot records broken, and asking price or above being paid in many cases. We have also just exchanged on one of the largest south west London transactions of the year for a client who already lives locally but was seeking a true trophy plot.
The combined value of our January client searches is 40% higher than we have seen in previous years, and we are mindful that this doesn't yet take into account the buyer rush that typically commences from mid-February once secondary school place offer letters are sent out. Or the activity we expect to see once the buyers sitting on the side-lines return – which they eventually will.
Whilst we recognise that we are representing an elite market, this is a fundamental proportion of prime central London and long term demand remains.
The most recent five year property forecasts are predicting a much smaller house price correction in the prime markets versus mainstream, with just a 2% fall in 2023 and an increase of 13.5% over the coming five years.
There is of course opportunity with certain types of properties and seller situations, and most active buyers are focused on value. But genuine best in class will always command a certain price, as we have seen in other periods of economic turmoil.
Layer of off market properties remains significant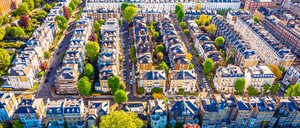 The layer of off market properties remains significant, as would-be-sellers remove their properties from the open market, turn to the rental market, or refrain from openly launching in the first place. However, the majority of these sellers will genuinely engage in selling if approached correctly.
One example is a stunning house we have just acquired on one of Chelsea's most prestigious garden squares. Our British clients were upsizing and we knew which garden squares would provide the architecture and size they were looking for. We subsequently identified and hand-picked certain houses which were not on the open market but met their requirements.
Working with our network, we were able to create a buying opportunity with one of them, and our clients discreetly exchanged contracts this week, without the house coming to the open market. This is an increasingly common scenario and more than 50% of the properties we have acquired this year have been off market, which our buying clients are valuing more and more.
Strong rental demand continues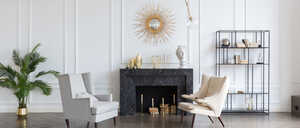 The competitive rental market remains, and agents are reporting an average of 36 enquiries per property.
In the mainstream market, we are seeing more tenants returning to London either permanently or for several days per week, realising the need to be more visible in the workplace as companies review their working from home policies and promotions (or potential job losses) are considered.
In addition, we have seen an uptick in corporate relocations, particularly from the USA. And would-be-buyers choosing to temporarily sit out the market are adding to demand, plus those facing delays with ongoing building projects, of which there are many.
Tenants are having to act quickly, make themselves available and be decisive. Having jumped through hoops to secure a property, and being based at home a lot more, they are being more demanding and we are having to work with our landlords to maintain their obligations whilst protecting their net yields.
For 16 years Eccord have been trusted by private clients, family offices and international companies to provide residential search, acquisition, relocation and property management services.
Our award-winning team since has successfully acquired over 400 properties and manages a portfolio of more than £1.5bn of rental properties and private homes.
T: +44 (0)20 7244 4485
E: enquire@eccord.com