Market Insights October 2021
Please see below our October Market Insights, sharing the property trends we are seeing on the ground in prime central London.
Our award-winning acquisition and property management teams would be delighted to discuss any property search or property management requirements you have.
Best wishes
Jo Eccles
Founder & Managing Director, Eccord
+44 (0) 20 7244 4482
jo.eccles@eccord.com
Bottom of the sales market is called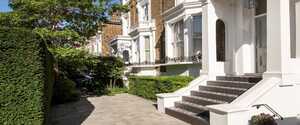 Savills recently called the bottom of the market and data shows that the number of post-covid property sales in 2021 are higher versus any year since 2007.
Demand from domestic buyers for best in class central London houses remains, particularly in the £5m - £10m price bracket. And many buyers are willing to undertake significant refurbishments, despite labour and materials shortages.
International demand for apartments is building slowly and we are seeing the return of appetite for rental investments, with international buyers looking to diversify existing global property portfolios.
Research from one central London estate agency showed that historically, on average, 80% of a London landlords' total profit over a nine-year ownership period came from capital growth, with just 20% from rental income. The buy to let investors we are currently representing are willing to accept relatively low yields in return for capital growth prospects, with leading research teams predicting a 12.4% increase in house prices over the next five years.
We're also seeing 'boomerang buyers' return to London – those who moved to the country during the pandemic and are now renting or buying London bolt holes. With the return to offices becoming more common, the reality of long-distance commuting is now setting in. One recent survey showed that proximity to the tube or train station is now the number one priority, having overtaken access to green space or a park.
Industry changes affecting how to search for property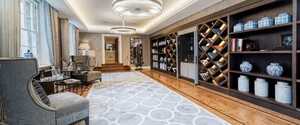 Since the pandemic, we have seen many individual estate agents leaving their corporate jobs and setting up as 'one and two man band' property outfits. This has mainly been driven by the desire for a better and more flexible work life balance than the corporate estate agencies can provide.
As a result, the estate agency market is becoming increasingly fragmented, consisting now of large traditional corporate sales agents, multiple breakaway 'one and two man bands', some broker model umbrellas of independent one man bands, and some buying agents who are reinventing themselves as hybrid buying and selling agents.
The impact for buyers is the need to contact even more agencies and less-known individuals to ensure the whole market has been covered. Many of the small breakaway individual estate agents have taken good relationships and contacts with them, so it's important to include them in a thorough property search process.
For buying agencies who have turned their focus to sales as well as buying, this is causing disadvantages to their buying clients, as some estate agents are taking a stand against them representing both sides. We had a meeting with one leading Chelsea agency who said they are now actively holding back off market instructions from any buying agents who are doing sales.
At Eccord, we believe in representing just buyers (not sellers) to prevent any potential conflict and maintain our essential relationships with the estate agents.
Buyer behaviour is critical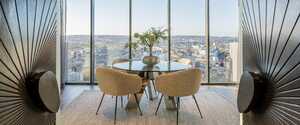 With competition for the best properties and many buying opportunities being pieced together off market, being a 'preferred buyer' is proving even more important for those looking to buy right now.
We have achieved some outstanding results for clients where the seller simply preferred the way we presented ourselves versus other competing buyers – even though we were offering less.
Securing a home as the underbidder isn't always possible, but buyer behaviour, communication, relationships with the estate agents and how you are perceived by the seller is critical. Detailed understanding of pricing is of course imperative, but buyers focusing too heavily on this when negotiating, and failing to take into account the emotional element are falling short.
Lack of supply driving up rental prices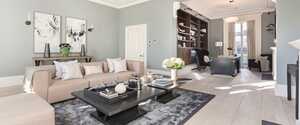 In May of this year we spoke to one Chelsea letting agent who had more than 100 properties available for rent and was even turning down new instructions. Now, the same agent has reported an average of 97 tenant searches on their Rightmove profile per day, and they have only seven properties to rent.
The lack of supply has been caused by various factors including landlords capitalising on the strong sales market, the seasonal rush ahead of schools opening and international students returning, the need for a London bolt hole as offices reopen and a spike in demand from those affected by London flooding.
Jo Eccles shortlisted for 'Property Advisor of the Year 2021' award by Spear's Magazine

I am delighted and honoured to have been shortlisted for the 'Property Advisor of the Year' award by Spear's Magazine. The magazine has regularly ranked Eccord as one of the Top 10 UK property advisors, and the Spear's Wealth Management Awards celebrate the elite advisors to the global HNW community.
Our team at Eccord work incredibly hard to ensure we are one of the best connected, highly regarded property companies within prime central London and it is an honour for our dedication and the outcomes we achieve for our clients to be recognised at such a prestigious industry event.
The winner will be announced next month.
For 15 years Eccord have been trusted by private clients, family offices and international companies to provide residential search, acquisition, relocation and property management services.
Our award-winning team since has successfully acquired 350 properties and manages a portfolio of more than £1.5bn of rental properties and private homes.
T: +44 (0)20 7244 4485
E: enquire@eccord.com