Market Insights October 2022
It has been yet another month of change and unexpected events, and we have outlined the property market trends we are seeing.
We are also pleased to welcome Jennie Elliott, an additional Senior Property Manager to our property management team.
Please don't hesitate to get in touch if you have any property search, acquisition or property management requirements you'd like to discuss.
Best wishes
Jo Eccles
Founder & Managing Director, Eccord
+44 (0) 20 7244 4482
jo.eccles@eccord.com
Owners are consolidating their property holdings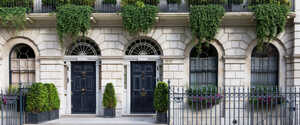 The sales market is still reacting to higher interest rates and we are having numerous conversations with landlords and clients who are focusing on consolidating their property ownerships.
The higher cost of holding surplus properties is focusing minds; from those who have a London base and rarely use it, landlords whose yields are already low and are facing limited capital growth over the next three years, to super prime owners who have been marketing trophy homes on a discretionary basis but are now motivated to negotiate and take an offer.
For clients who own multiple properties, the focus is on selling those with higher service charges or properties which will require refurbishment within the coming years.
Fewer buyers have the appetite to commit to large scale refurbishments, due to construction costs being circa 30% more expensive and the uncertainty over time scales due to supply chain delays. The previous strong demand for projects has pulled back and only those with deep pockets are pursuing refurbishment projects at this time.
All of the above brings opportunity for buyers who are in the market and we're helping our clients successfully navigate them.
Delicate buying sentiment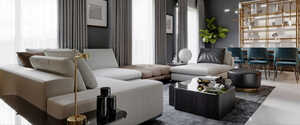 I was interviewed by the Financial Times last week, asking about current sentiment in light of recently published data showing an increase in transaction fall throughs.
Sentiment is delicate and, in the mainstream market where a lot of buyers are mortgage reliant, many are sitting on the side-lines as they now have less to spend. This is to be expected. They tend to be much more conscious about buying in a softer market - we saw the same 'peer pressure' in the wake of the financial crash.
Others in the mid-market however are taking advantage and cash rich parents are active in the £1m - £5m price range buying for grown up children, as well as downsizers who cashed in on the strong house market, and internationals buying a London base.
The prime and super prime markets are remaining resilient, however. Only approximately 50% of homeowners in certain postcodes have mortgages, and a significant number of buyers over the past two years have taken mortgages because it was so cheap and tempting, not because they needed to.
Best in class properties are still attracting strong interest. We exchanged on a family house in Highgate last week which went to sealed bids with eight buyers competing for it. This is a perfect example of demand for lateral space, a big garden and proximity to London's best schools being underpinned, regardless of market conditions.
Equally, for the right trophy home, clients will seize the opportunity to secure it – knowing that once it's traded hands, it's unlikely to be available for sale again within the next 10-15 years or more.
Saying that, transactions are delicate and tact is even more important in this environment. As an established buying agent, we are seeing our buyers prioritised and favoured over unrepresented buyers acting alone – even if we're offering less – as estate agents have more confidence in a represented buyer following through.
Prime and super prime remains resilient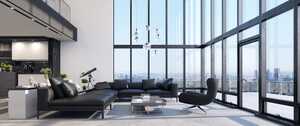 A 'two-tier housing market' is emerging. The prime and super prime markets continue to perform and there were 461 transactions of £5m + in the first nine months of the year, which is the highest figure since 2006. The highest number of these transactions were in Chelsea, Kensington and Knightsbridge.
In the £10m + price range, there are currently just under eight buyers registered for every available property, compared to six new buyers pre-2015 and three buyers per instruction in 2018.
In the super prime £15m and £20m price range there have been 84% more transactions compared to last year and the greatest demand has been for lock up and leave, turnkey properties.
The number of high net worth individuals is expected to rise as the wealth divide grows. Central London property is still seen as an attractive asset for wealth preservation and the high end London hotel and restaurant bookings are a visible barometer of London's continued appeal.
Expansion of our property management team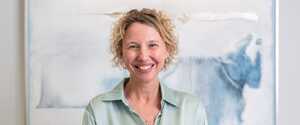 We are delighted to announce that Jennie Elliott has joined our property management team as an additional Senior Property Manager, as part of our expansion and continued commitment to our landlords and private home owners.
With nearly 20 years in the property industry, and over 10 years specialising in the management of prime and super prime properties at Savills, Jennie is meticulous at representing our landlords and shares our dedication to excellent customer service.
With tenants spending more time at home due to hybrid working, the level of service required to manage and maintain rental properties is higher than ever. Our property management team manage more than £1.5bn of individual and portfolio buy to let investment properties and private homes, and our landlords trust us to secure the best tenants and maximise their net yields on both current and new tenancies.
Do get in touch if you have any property management requirements you'd like to discuss.
For 16 years Eccord have been trusted by private clients, family offices and international companies to provide residential search, acquisition, relocation and property management services.
Our award-winning team since has successfully acquired over 400 properties and manages a portfolio of more than £1.5bn of rental properties and private homes.
T: +44 (0)20 7244 4485
E: enquire@eccord.com