Market Insights September 2021
Please see below our September Market Insights, sharing the property trends we are seeing on the ground in prime central London.
Our award-winning acquisition and property management teams would be delighted to discuss any property search or property management requirements you have.
Best wishes
Jo Eccles
Founder & Managing Director, Eccord
+44 (0) 20 7244 4482
jo.eccles@eccord.com
Balance of power turns to landlords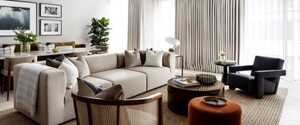 London's rental market has rebounded since the beginning of August, driven by the return of wealthy overseas students, the start of the school year and the return to offices.
At the height of the pandemic, landlords in prime central London, especially Mayfair and Knightsbridge, were having to accept discounts of up to 30% in some cases. Now, the tables have turned and competition amongst tenants is strong.
Since August, every property we represent has rented in less than a week and 86% have received multiple offers. For our tenancies due to finish before the end of the year, 91% of our tenants have renewed, acknowledging a lack of superior alternatives.
Our property management team are helping our landlords make the most of this shift, to maximise their yields and achieve pre-Covid rental levels.
For our acquisition team acting for tenants, rather than landlords, we're advising our rental clients to be decisive and ready to offer on the same day as viewing, as the best properties are being snapped up quickly.
This has been particularly pronounced in the family house market in areas such as Hampstead, Notting Hill and Chelsea where families are seeking homes near the best schools.
Eccord recently secured a house in Kensington for a private equity rental client which was being fought over by four other tenants. We were able to secure it because of our relationship with the letting agent, beating the other tenants who had no track record.
Buyer demand remains strong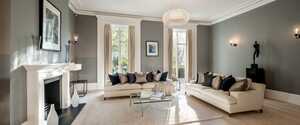 Buyer demand in London remains strong and has increased 14% over the past month. Demand for houses is also up 25% and continues to outpace demand for flats, which currently stands at a 6% rise as international buyer numbers continue to grow.
One prime estate agency reported the number of new prospective buyers registering in August was 24% above their five-year average, whilst separate reports show 37% of sales agreed in August were for more than the original asking price.
Current low interest rates – and the fear or inflation causing them to rise – is still a major factor in driving purchase decisions. Our acquisition team have had a very busy September rush of new clients, eager to lock in a purchase and mortgage pre-Christmas.
Properties which can future proof changing family needs are at the forefront. We recently acquired a property for £12.5m for a client who wanted the space for their aging parents to be able to move in if needed. And a new client has a budget of £10m for a family house, with a view of having children in the future.
Chelsea, Kensington, Notting Hill and St Johns Wood are currently the most in-demand areas with our house buyers, and for our international clients the focus is on lateral flats in Soho, Kings Cross and Mayfair.
Off market still dominates – for example we conducted a property tour with a Mayfair client last week showing them eight properties, five of which we had hand-picked and sourced off market from sales and lettings archives, and properties which are currently tenanted.
At the super prime end of the market, there have been some significant acquisitions where ultra-high net worth buyers are acquiring rare, best in class London properties as a store of wealth.
Interview with Jo Eccles – Creating a Wave of Growth in the Property Management Industry

I was interviewed by Insights Success Magazine as part of a feature focusing on leading women in the wealth management industry across different asset classes.
The interview followed Eccord's journey to date, what we believe impactful leadership looks like and my advice to up-and-coming women entrepreneurs.
For 15 years Eccord have been trusted by private clients, family offices and international companies to provide residential search, acquisition, relocation and property management services. Our award-winning team since has successfully acquired 350 properties and manages a portfolio of more than £1.5bn of rental properties and private homes.
T: +44 (0)20 7244 4485
E: enquire@eccord.com