Market Insights September 2023
Please see below our September Market Insights, outlining the key themes we're seeing in the prime central London property market this month.
As always, the team and I would be delighted to discuss any property search, acquisition or property management requirements you may have.
Best wishes
Jo Eccles
Founder & Managing Director, Eccord
+44 (0) 20 7244 4482
jo.eccles@eccord.com
Autumn market is gathering momentum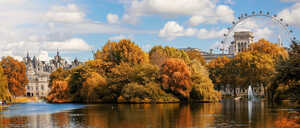 It's encouraging to see a step change in activity as the autumn market gets underway, with several of our buying clients who have been sitting on the side lines for the past few months, making the decision to enter the market during September.
In the last week alone, we have welcomed a range of buyers with varied briefs, including a downsizing couple moving from southwest London to Little Venice, an upsizing client moving to a larger family home within Hampstead, and an investor seeking a long term buy to let family house in Fulham or Battersea.
A number of factors have contributed to this increase in buyer confidence. Firstly, the Bank of England's decision to maintain the base rate at 5.25%, indicating that interest rates may have peaked. Secondly, recent reassurances from the Shadow Chancellor, Rachel Reeves, that the Labour Party will not be pursuing a Mansion Tax policy, which had been playing on the minds of buyers. And thirdly, the remarkable resilience of the prime central London market over the last few months, which has given hesitant buyers, who had so far adopted a 'wait and see' approach, the confidence to press ahead with a search and purchase.
Buyers in the market this autumn are serious about transacting and, after reduced activity levels this year, September enquiries are comparable to the same period in 2022.
Landlords too are feeling relieved by news that the Government is scrapping net zero targets that would have required them to upgrade to an EPC 'C' by 2028. While few had already invested in making the required upgrades, the rule change has given landlords some welcome breathing space while they contend with increased mortgage cost pressures. Our insights on this topic were sought by the Financial Times last week, keen to understand landlord sentiment within the portfolio of properties we manage.
High net worth buyers seek trophy homes in London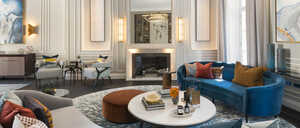 London's appeal remains and it was one of only three cities globally to record over US$1 billion worth of prime and super prime property sales in Q2 of 2023.
Dubai's $10 million-plus market continued to lead, with London and New York following. London saw 54 transactions over $10 million (£8 million), up from 45 in Q1, and activity is being supported by a high proportion of cash buyers, strong appetite for family houses, demand from international buyers and a wave of new development launches including The Peninsula and The OWO.
London consistently proves itself to be a destination of choice, with its culture, restaurants, private members clubs, world-class education system and strong financial and legal framework. The Chelsea, Notting Hill, Mayfair, Marylebone and St Johns Wood neighbourhoods remain particularly popular.
Two-tiered sales market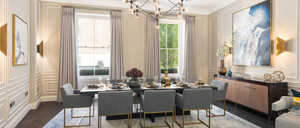 The two-tiered market continues, with best-in-class properties attracting multiple bids, in contrast to the rest of the market which is only selling if priced competitively.
Buyers remain highly price sensitive and for properties which are compromised, for example located on a busy road or with a small garden relative to others in the area, significant discounts are expected.
Those which require major works are also less in favour as buyers continue to be wary about committing to uncertain costs and time scales.
Overpriced properties which have not been selling are seeing sales results with a bold and significant price reduction, in some cases by as much as 10 - 20% below the expected sale price. Buyers are responding to the discount and, in some cases, are bidding the price back up higher.
For exceptional properties, there is strong demand and very few discounts to be found.
Turnkey homes in particular continue to attract multiple interested parties, often resulting in sealed bid scenarios. We recently secured an immaculate £10 million family home in St Johns Wood for a private equity client, competing with three other buyers who tried to low ball the sellers initially and subsequently lost out, rather than recognising the value at the outset.
Buyers are having to decide whether they are prepared to pay for a genuine best-in-class property where the resale potential is underpinned, or whether they are discount focused, knowing they will need to accept a compromised property or one which requires refurbishment.
My interview with Oliver Burns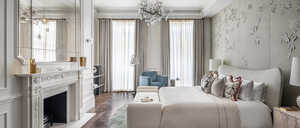 It was a pleasure to be interviewed by luxury architectural interior design studio, Oliver Burns, as part of their 'Penthouse View' series. Prior interviews feature the strategy director of superyacht brokerage, Edmiston, and internationally renowned art critic and director of Maddox Gallery.
I was honoured to share my career background, my thoughts on the world of super prime new developments, how technology is changing the property search process, and our predictions for the rest of the year and the start of 2024.
Read the article here.
Thank you to Oliver Burns and Charlie Willis London for providing us with some of the above beautiful imagery.
For 17 years, Eccord has been trusted by private clients, family offices and international companies to provide property search, relocation and property management services.
Our award-winning team has since successfully acquired over 400 properties and manages a portfolio of more than £1.5 billion of rental properties and private homes.
T: +44 (0)20 7244 4485
E: enquire@eccord.com