Market Insights January 2023
January has started with strong buyer appetite but the London property market continues to be fragmented and we outline some of the themes we are seeing below.
The team and I would be delighted to advise on any property search, acquisition or property management requirements you might have
Best wishes
Jo Eccles
Founder & Managing Director, Eccord
+44 (0) 20 7244 4482
jo.eccles@eccord.com
Disconnect between buyer and seller expectations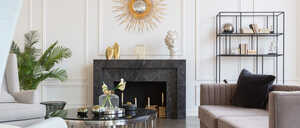 Last year there were 63% more house sales above £5 million in comparison to the pre-pandemic average. This year, the most active part of the market remains the family house market between £5m - £12m, as needs driven buyers press ahead with life decisions which are mainly motivated by the need for larger space or more convenient school commutes. More and more of our clients are also keen to have the ability to accommodate parents or wider family if the need arises.
Whilst needs driven buyer appetite continues, it is hesitant, and there is a disconnect between buyer sentiment and the potential discounts they are hoping for, versus the price levels that sellers will accept.
Sellers in this price bracket tend to be more discretionary as they are less reliant on mortgage debt and many are selling properties which are surplus to requirements, rather than necessity sales. These types of sellers are more likely to withdraw properties for sale or turn to the strong rental market, rather than accept an unreasonably low offer.
Because of this, prices in prime central London are forecast to fall just 2 – 3% this year, before rising in 2024.
The good news is that sellers are notably more open minded, compared to 6 – 8 months ago and they are listening to their sales agents and pricing more realistically as a result. However, buyer etiquette is key for successfully navigating the current market and we're seeing a lot of buyers fall short, which we expand on further below.
Off market continues to be a challenge for buyers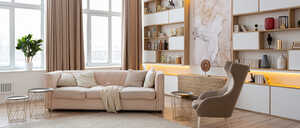 The proportion of off market and discreet selling remains significant. Last year, 67% of the properties we acquired for our clients were off market and we expect this trend to continue this year. As an example, we carried out a viewing tour of eight properties with a private equity client last week and six of the eight properties we showed were off market.
It is now very hard for standalone buyers to see the full market themselves, as so many buying opportunities are discreetly shown to only a handful of the best buyers or buying agents. Or the opportunity is created through networks and longstanding relationships on a 'one off viewing basis'. Three of the properties we showed our client last week were accessed in this manner.
In addition to the off market challenge for buyers, the selling agent market has become increasingly fragmented post-covid, posing another hurdle. In the wake of the pandemic, we saw a wave of estate agents leaving corporate life and establishing themselves as independent American-style property brokers.
Whereas buyers were previously able to rely on key estate agents in each location, there are now multiple one or two man bands to approach as well, many of whom have key contacts but are relatively unknown. So much so, that in the past two years, 30% of the properties we have acquired were sourced or acquired through agents or brokers who our clients had never heard of.
This is increasingly playing on the minds of buyers, and we have represented a number of clients in recent months who have found a suitable property but didn't have the confidence to commit without an exhaustive search to provide peace of mind that they had chosen from the very best.
Buyer etiquette is paramount for success in this market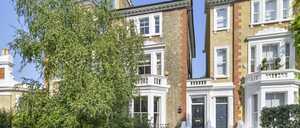 One point we are reinforcing with every buyer we represent, is the importance of good buyer etiquette.
Delicate buyer and seller sentiment, combined with the off market nature of so many transactions, means buyers need to position themselves as genuine, reliable and responsive in order to achieve the credibility needed to access the off market opportunities and put them in a better position when negotiating.
To demonstrate this, buyers need to be providing timely feedback, making decisions – even if it's ruling out options – and engaging with the market. A stop / start approach makes selling agents quickly doubt the credibility of a buyer and they will be much less likely to go above and beyond to persuade a potential seller to permit a one off viewing for them.
In addition, sellers are favouring credible buyers over less reliable higher offers, so building and maintaining goodwill throughout the property search process is imperative for successful negotiations or persuading a seller to accept a lower offer than they might otherwise.
We have just handed over the keys to a beautiful £9m house in Chelsea which we acquired off market for an insurance company entrepreneur, by working with our network to make a direct approach to the owner and secure a one off viewing.
Our clients were in a chain and required mortgage finance, so they would not have traditionally been deemed superior buyers. However, throughout our search process, we ensured they were positioned as transparent, committed, responsive and genuine buyers. And through demonstrating these attributes, we were able to secure a one off viewing, persuade the seller not to show anyone else while our clients secured a buyer for their sale, and secured a competitive price.
This is a perfect example of when cash isn't always king – good manners and personal reputation are.
Click here to read more about our Chelsea transaction.
Flurry of last minute super prime transactions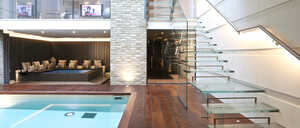 The super prime market remains resilient and the final few weeks of December saw a flurry of high value transactions.
We discreetly acquired an off market house for a British buying client who paid just under £21m for a true trophy home we secured for him in south west London.
And one of our landlord clients, a British family office whose portfolio of super prime rental properties we manage, sold a house in their rental portfolio in Mayfair for just under £50m.
Other super prime transactions occurred across Chelsea, Notting Hill and St Johns Wood as the year came to an end.
We expect demand to continue for genuine trophy, super prime homes as London's appeal remains with buyers already living and anchored here for family life, or those looking to add to the properties they own across the world.
For 16 years Eccord has been trusted by private clients, family offices and international companies to provide residential search, acquisition, relocation and property management services.
Our award-winning team since has successfully acquired over 400 properties and manages a portfolio of more than £1.5bn of rental properties and private homes.
T: +44 (0)20 7244 4485
E: enquire@eccord.com